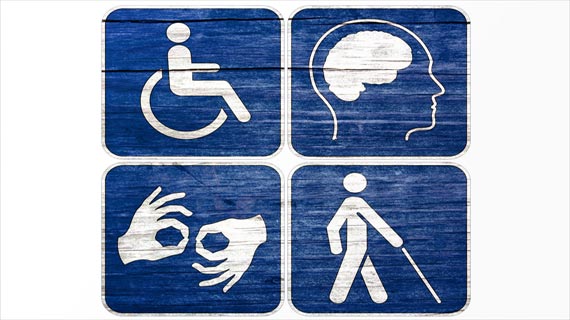 Beitbridge senator Tambudzani Mohadi has expressed concern about people with disabilities, especially the blind who are forced by poverty to beg at the border post.
Staff Reporter
Mohadi told Senate last week that most of the people who came from all parts of the country had no accommodation at the border town and were often stranded.
"I'm talking about the disabled people most probably. I am talking about the blind people as an example, who come from all corners of the country and they are there at the border asking for money 24 hours," she said.
"The border is open 24 hours. You go to the border at any minute, those people are there and at the end of the day, these people do not have shelter anywhere and do not have anywhere to bath or to sleep.
"They are found roaming at the border post."
The question was directed at Public Service, Labour and Social Welfare minister Nicholas Goche who said they were aware of the problem and the government was looking at ways of addressing it.
"The senator is talking about people with disabilities, particularly the blind that come to the border to ask for some money," he said.
"They realise that the travelling public there may have money and so on and believe they will get some money there. Blind people cannot travel on their own.
"They travel with some assistants and, therefore, I think it is a totally different social problem that needs to be looked at differently."
Goche said his ministry was also implementing other measures to ensure that Africa's biggest port of entry was accessible to people with disabilities.
"If they are travellers, we have been trying as a ministry to provide facilities for people with disabilities working in conjunction with IOM (International Organisation for Migration)," he said.
"But because of lack of funds, we have not been able to complete the structures that we had agreed to put in place.
"We had also agreed with them and because of the problems of not only people with disabilities but problems of truck drivers, problems of HIV and Aids and so on, we wanted to put in some structures in Beitbridge.
"Funds were provided, but they were not enough."
"We shall continue and I understand from the IOM that they have now been given some money for us to carry out that project to provide proper structures for the travelling public, both as I have mentioned, the normal travellers and also those with disabilities."
Beitbridge, the biggest inland port of entry in sub-Saharan Africa, is often congested and travellers complain of long delays.