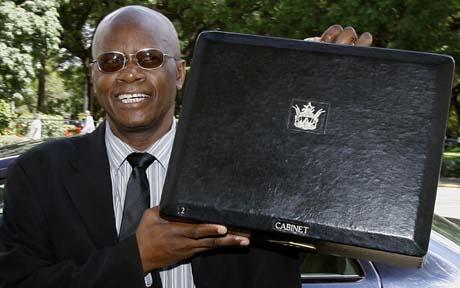 REPORTS that the government is preparing to splash $11 million on top-of-the-range vehicles for legislators in the country's bloated Eighth Parliament are disturbing.
President Robert Mugabe's government is not only broke but also owes thousands of dollars to former legislators in the previous Parliament who were not paid their allowances.
According to some publications, Parliament's subcommittee on the welfare of MPs and a local car dealer have reached an agreement that the legislators would get sleek Ford Ranger vehicles.
The vehicles would cost $35 000 each if the MPs choose to go for the priciest.
MPs say they have been made to choose between single and double cab vehicles.
Granted the MPs are entitled to such benefits, the question on everyone's lips is whether the timing for this lavish spending is appropriate.
Zimbabwe is going through a very bad patch economically that has seen the government failing to pay its workers on time.
There are also reports that it is not remitting medical aid contributions for employees leading to a situation where they are turned away at health institutions.
Current MPs and senators have not been paid since August last year yet the government is prepared to splurge on cars.
The government is unable to meet many other obligations due to the cash squeeze yet at the same time it can splash on luxuries such as Ford Ranger vehicles for the legislators.
Elected representatives' lives should be a reflection of the people they represent.
Previously the government has been forced to write off debts accrued by MPs in loans for the luxury vehicles and this means that the $11 million could just go down the drain.
The MPs and the executive need to reflect on what message this extravagant expense sends to the electorate.
How would Mugabe and his government justify their claims that Treasury's coffers are empty with such expenditure? Zimbabweans deserve better leadership.
Related Topics