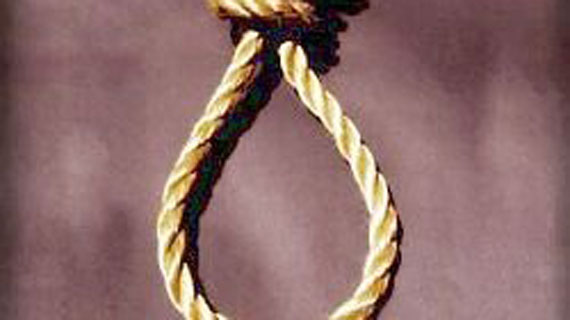 A 49-YEAR-OLD man from Bulawayo's Pelandaba high-density suburb was found hanging from a tree behind a butchery in the industrial area of Kelvin North in a suspected case of suicide.
LINDA CHINOBVA OWN CORRESPONDENT
Bulawayo provincial police spokesperson Inspector Mandlenkosi Moyo confirmed the suicide saying the matter was being investigated.
"We are investigating the suspected suicide of a man who on Friday morning was found hanging down a tree located behind Heads and Hooves Butchery in Kelvin North," he said.
"The man who was found by passers-by and had a note in his pocket in which was written his home address and a short message," Moyo said.
A close relative, who requested anonymity, told Southern Eye yesterday that the man she identified as Lazarus Ncube had left home on Friday morning last week like someone going on personal errands.
"Ncube left home in the morning indicating he was going to sort out a cattle deal he was pursuing," she said.
"When he left home, we did not suspect that he was going for good as he was acting normal.
"Some hours later, police came to our house and told us Ncube had been found hanging and he had a note that was written 'I can't stand it anymore, I hear voices that say I must do it '."
The relative also revealed that the father of five had once attempted to take his own life in 2009.
"Ncube was a suicidal man because in 2009 he attempted to take his life by hanging himself from a tree within his yard, but fortunately his wife saw him and cut the rope," she said.
He said Ncube suffered from depression and that could have contributed to his suicide.
Ncube is said to have retired from the air force in 2003 on medical grounds.
A neighbour, who also requested anonymity, said although Ncube was a very reserved man who only opened up when necessary, they did not expect that he would take his own life.
"Ncube has been my neighbour for more than five years and although he was a reserved man who only opened up when it was necessary, we did not expect him to take his own life as he looked like a peaceful man," he said.
When Southern Eye visited Ncube's residence, relatives and friends were being ferried to the site where he hanged himself.