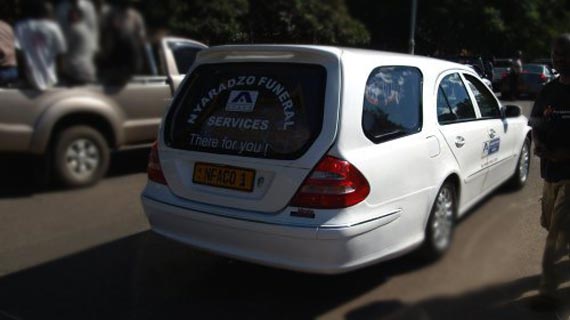 THE Highlanders Football Club executive is wary of appending its signature on the bus contract with Nyaradzo Funeral Group as they fear violating their contract with official sponsors BancABC. RONALD MOYO SPORTS REPORTER
Southern Eye Sport yesterday could not establish the reasons why the club has not yet received the bus as both the sponsor and the beneficiary did not want to come out clear on the delay.
Club chairman Peter Dube said they were still looking forward to receiving the bus.
"We are still looking forward to getting the bus. The people to comment about this issue are the people funding the project. We are just beneficiaries, so we cannot push them to give us the bus.
"I think the best thing you can do is to talk to them," he said.
Webster Chikengezha, the managing director of Nyaradzo Funeral Assurance — a division of Nyaradzo Funeral Group — also referred this publication to Dube saying Highlanders are in a better position to comment as they know the whole process.
"Highlanders know everything, so they should be in a position to let you know what is happening. We are not in the position to comment on that, ask Peter Dube, he must tell you what is happening," Chikengezha, who is also Dynamos secretary-general, said.
Contacted for the second time, Dube still could not be convinced to tell his story as he said he did not know much about the issue.
Ironically, Dynamos who are sponsored by BancABC together with the Bulawayo giants, have received their bus.
"They told us the bus is coming. We don't know which stage the process has reached. If the bus has come it is in their hands and we are waiting for them," Dube said.
In February, Chikengezha told this publication the bus was expected in the country on the weekend of February 8-9, but was delayed due to an industrial strike in South Africa.
He said once the bus was in the country, they would need about two to three weeks to complete the registration process and would have two handover functions one in Bulawayo and the other in Harare for Dynamos.
The Harare giants started using the donated bus when they travelled to Botswana to fulfil the preliminary round, second leg Caf Champions League tie against Mochudi Centre Chiefs in February and returned it for branding.