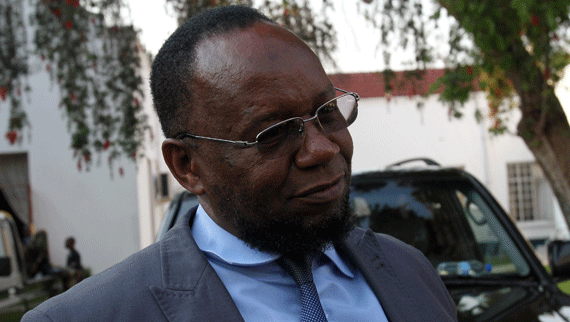 PRIMARY and Secondary Education minister Lazarus Dokora's green light to schools to drag parents and guardians defaulting on fees to the courts is going to backfire.
Dokora said schools must take lists of parents owing money in levies to traditional leaders who would summon the defaulters to court.
He said in urban areas, the list should be presented to the small claims courts or the Magistrates' Courts.
The minister said there shall be no exceptions, meaning that even parents who clearly have no means to pay school fees would be dragged to the courts. Zimbabwe has one of the highest unemployment rates in the world and the high default rate in school fees in both urban and rural areas is understandable.
The majority of Zimbabweans can hardly sustain themselves, let alone meet other basics such as food and shelter.
Zimbabwe's education standards, though touted as among the best in Africa, have been falling steadily over the years largely due to children dropping out of school at an early age.
According to some statistics, only 68% of Zimbabwean children complete primary school and only 53% continue to secondary education. The reason for the slide in education standards can easily be traced to the economic collapse of the past decade.
A responsible government would have been more concerned about the reasons behind the high default rate in payment of school fees than punishing parents and guardians.
Dragging parents to the courts would only result in the increase in school dropouts.
Dokora and his ministry should be talking about removing barriers to education, which have a serious economic dimension.
In response to the rising poverty levels in the country, the government's preoccupation should be about introducing free primary education as a starting point.
The schools should also be encouraged to deal with parents in a more humane way rather than encouraging them to take the legal route.
Parents are bound to lose their property and be driven deeper into destitution if Dokora's prescription is to be taken.