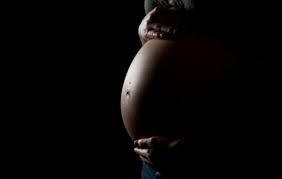 A MBIZO maid Letwin Magogo (27), who abused her employer's juvenile son for three years, was yesterday sentenced to an effective 10-month prison term after pleading guilty to sexual abuse before resident magistrate Taurai Manwere.
BLESSED MHLANGA STAFF REPORTER
Magogo, who had worked for the family for 10 years, allegedly started bedding the juvenile when he was 13 years whenever his mother was away.
The court heard that the boy, who turned 16 this year, ended up demanding sex from Magogo in a relationship which ended after his mother discovered that her maid was pregnant.
When the mother quizzed Magogo about the pregnancy, she shockingly revealed that her son was responsible.
In passing sentence, Manwere said Magogo's actions were uncalled for and showed great betrayal of the trust the employer had placed on her shoulders.
He said the courts frowned on such actions as Magogo continued to receive a salary while abusing a child she was supposed to care for.
Manwere further noted that Magogo had destroyed the life of the boy by making him a father at a tender age before he could enjoy his youth.
He then sentenced her to 12 months, but suspended two months for two years on condition of good behaviour.