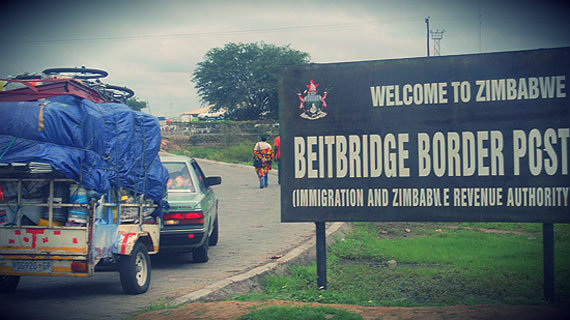 THE government is facing a headache over the smuggling of minors through the Beitbridge border post as Zimbabwe and South Africa step up efforts to curb the crime.
TATENDA CHITAGU OWN CORRESPONDENT
Briefing journalists on a tour facilitated by the Humanitarian Information Facilitation Centre (HIFC) in partnership with the International Organisation for Migration (IOM) yesterday, assistant regional immigration officer-in-charge of Beitbridge border post Notious Tarisai said there had also been an increase in the number of undocumented immigrants.
Tarisai said close to 100 people a day were refused passage into or out of the country for having no proper travel documents.
He said cross-border commuter omnibuses, popularly known as omalayitsha, were being used to illegally cross children of Zimbabweans working in South Africa who do not have proper documentation.
"Parents working in South Africa illegally smuggle their children, especially into South Africa on holidays," he said.
"It is a challenge as people want to go to South Africa for work and also want to take their kids with them on short notice without accessing documentation. Malayitshas are the biggest challenge in human trafficking and smuggling."
Tarisai said the immigration department was facing challenges in controlling these illegal activities because it is understaffed.
"We have infrastructural and human resources challenges. We need more staff for regular border patrols. The border is getting overwhelmed by the high numbers of people who use it.
"The border is porous . . . There is a natural impediment of Limpopo River. We use indigenous ways of manning the border and a bit of motivation. We are yet to get how people do it and how we can innovate our systems," he said.