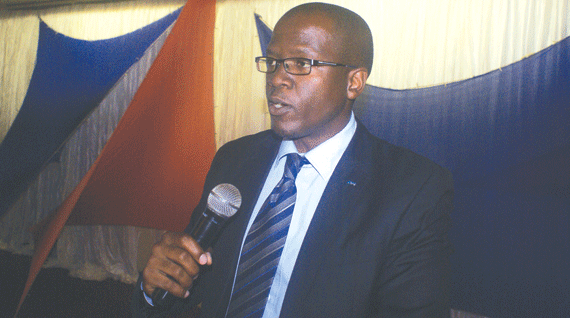 AS WE enter the last week before the April 25 deadline for nominations in Junior Chamber International's (JCI) national search for honourees for the 2014 edition of Ten Outstanding Young Persons (TOYP), we are making a final call for nominations.
Do not be left out of this great opportunity to be honoured for your service to humanity as well as a JCI-sponsored trip to Leipzig, Germany, in November for the final award ceremony at JCI's World Congress.
Nominate yourself now if you believe that you are doing exceptionally well in your chosen pursuit, or nominate somebody else that you think is outstanding and aged between 18 and 40 years.
You do not need to know your nominee well or provide a lot of details about them beyond what you know. Just name the person and if possible provide their contact details and any other information you do have.
We shall complete the process by contacting your nominee and helping her/him to complete the nomination form details and enter the competition.
Modalities for competition entry The 2014 TOYP competition can be entered in any of the following ways:
  Completing and submitting our convenient online TOYP 2014 nomination form on google docs, through the link provided on our facebook pages jcibulawayo@gmail.com, or toyp2014@gmail.com, Email us on same the email addresses and request an e-mailed copy of the form that can be printed out, completed and submitted to us, Requesting a nomination form from any member of JCI Bulawayo, Harare, City, Afrasia, Mutare, Kwekwe and Gweru, since this is a JCI Zimbabwe national programme being coordinated by JCI Bulawayo, Requesting a printed out nomination form from any of the following institutions with whom JCI has partnered for the purposes of distributing the forms: Association for Buusiness in Zimbabwe, Family of God Church (FOG), Christ Embassy Church, Harvest House International Ministries, Congress of Zimbabwe Industries (CZI) amongst others.
Nominees can be endorsed in any of the following categories:
  Business, economic and entrepreneurial accomplishment, Political, legal and governmental affairs, Academic leadership and accomplishment, Cultural achievement, Moral and environmental leadership, Contribution to children, world peace and/or human rights Humanitarian and voluntary leadership, Scientific and technological development, Personal improvement and accomplishment, Medical innovation.
TOYP 2014 general rules
  To participate in TOYP 2014, Nominees must be between the ages of 18 and 40. A certified copy of the ID/Birth Certificate should be submitted along with the nomination form to prove the age of the nominee, The nominee must be a native-born or naturalised citizen of the nation from which the nomination originates (Zimbabwe), or must have applied for citizenship by January 1 of 2014, Nominees need not be members of the JCI, as long as they meet the previous two requirements and register through a JCI local organisation. The nominee may not be a current member of the JCI Board at the International, National or Local levels, The nominee must sign the declaration of nomination form and submit it attesting to all facts contained in the form and granting permission for publication of these facts. By signing this form, the nominee also indicates willingness, barring extreme circumstances, to attend the JCI TOYP ceremony at the JCI World Congress, if selected for the award, All information must be contained on the official form. Supporting material will not be used in the judging process. If a candidate is selected as one of the ten international honourees, however, these items will be requested by JCI World Headquarters, A good quality, 4" x 6" (10cmx15cm) black-and-white, head-and-shoulders photograph must be uploaded with the official nomination form, National Organisations can submit unlimited nomination forms, A person can be nominated in only the JCI Creative Young Entrepreneur Award (JCI CYEA) JCI TOYP programme in the same year on an international level, A person who passes away between the national and the international competition cannot be nominated for the international JCI TOYP award, Nominees must be willing to promote the ideals of JCI for the year.
 Mlondolozi Ndlovu is the 2014 local president of JCI Bulawayo. (email: jcibulawayo@gmail.com or mndlovu@jcizimbabwe.org)