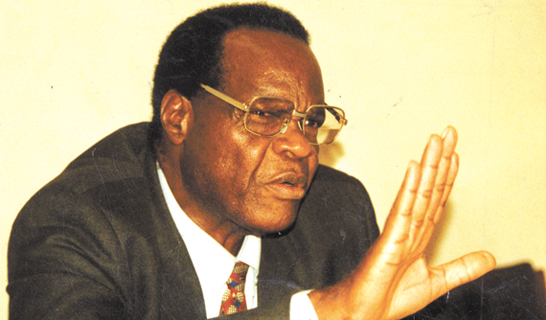 The United States yesterday slapped sanctions on Registrar-General (RG)Tobaiwa Mudede and some Asian businessmen believed to have close links with President Robert Mugabe's family.
Staff Reporter
Mudede, Chinese businessman Sam Pa and a Jimmy Zerenie  of Singapore were added to the US  Office of Foreign Assets Control's specially designated list.
The RG has often been accused of working with Zanu PF to manipulate successive elections.
Pa, a wealthy businessman, is suspected to have oiled Zanu PF's election machinery last year.
He has also reportedly bankrolled the Central Intelligence Organisation, which was instrumental in the 90-year-old Mugabe's re-election.
Zerenie is a director of Sino- Zimbabwe. The company was the only firm that was added into the sanctions list, according to a notice released yesterday.
Meanwhile, the US removed Small and Medium Enterprises and Co-operative Development minister Sithembiso Nyoni and her husband Peter Baka from the list.
Chisumbanje ethanol project owner Billy Rautenbach, former minister Paul Munyaradzi Mangwana, Isaiah Shumba, Victoria Chitepo and Marian Chombo also had their names removed.
Others whose names were removed posthumously are late Vice-President John Nkomo, former Midlands governor Cephas Msipa's wife Sharlottie and Kumbirai Kangai.