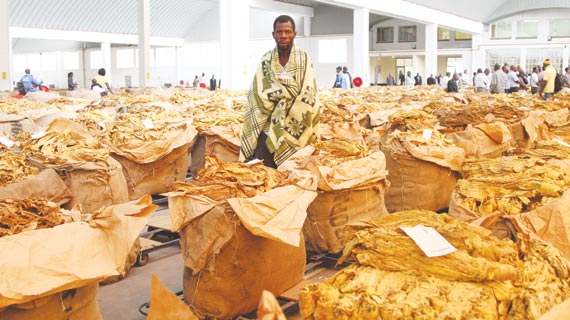 THE tobacco industry should embark on value addition projects throughout the country in support of the economic development of the industry, a local non-governmental organisation has said. TARISAI MANDIZHA BUSINESS REPORTER
The Pan-African Development Foundation (Panad) said the country was losing between $20 and $100 billion in revenue annually by failing to add value to its products before exporting.
Panad is an organisation that lobbies for the economic empowerment of all Zimbabweans.
"In the true spirit of indigenisation, we note with concern the loss of potentially huge and phenomenal revenue to the outside players due to lack of value addition to our resources before they are exported," said Panad in a statement.
"We believe this situation should be brought to an end to enhance earnings for both the farmer and the country at large."
Panad said the tobacco industry was expected to produce approximately 180 million kgs of tobacco this year at an average price of $3,65 per kg.
This, it said, translated to earnings of about $650 million for both farmers and the country as a whole. Panad, however, said the meaningful earnings would allow the government to retool and capacitate the industry, the productive sector and stabilise the economy in the process.
"Panad has established that the same quantities produced by farmers are likely to earn the manufacturer between $20 billion and $100 billion with value addition processes," the organisation said. "If we decide to ignore this realisation, then we allow the country to lose between $20 billion and $100 billion in revenue."
The organisation said the tobacco industry was currently facing a myriad of challenges such as depressed prices and lower profit margins due to sourcing of inputs at high prices, lack of adequate funding for growers, the lack of organised and co-ordination of farmers' sale bookings.