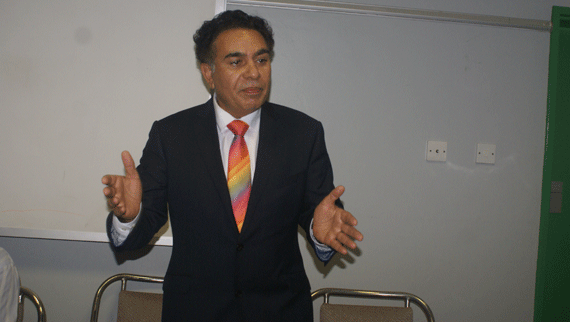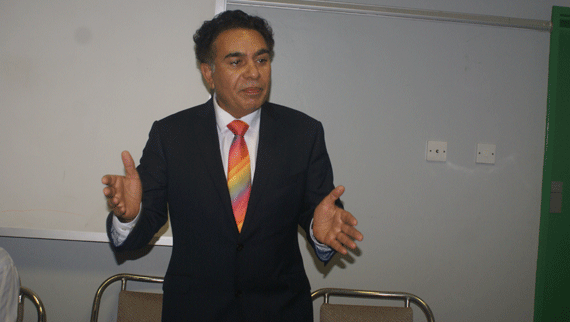 HARARE lawyer Saidi Sangula's bid to stop the 2014 Zifa elections failed last night when High Court judge Justice Francis Bere ruled that his application had no merit and the timing indicated sinister motives.
CHARLES LAITON/ THANDIWE MOYO
Sangula can still choose to appeal against the ruling.
But last night's ruling means the Zifa board elections, pitting Cuthbert Dube, Trevor Carelse–Juul, Leslie Gwindi and Nigel Munyati will go ahead as scheduled this weekend. The four have been on campaign trail ignoring Sangula's application.
Zifa lawyer Ralph Maganga, who has instructed advocate Lewis Uriri to handle the matter, yesterday told our sister paper NewsDay Sport that the judge said the case was not bona fide.
"The case was dismissed on merits. It was not a bona fide application and the other reason is why he sought to stop only the board elections now when all the other elections had been conducted," Maganga said last night.
Sangula had also sought a final order, instead of a temporary order. The ZPC Kariba committee member had queried the composition of the electoral committee stating that if the elections were to go ahead, they would cause irreparable damage to his reputation.
In his heads of arguments, on behalf of Zifa, Uriri argued that Sangula had not exhausted the football channels as stated in the new Zifa constitution which states that any appeals against the election should be brought before the electoral appeals committee and dealt with within 96 hours.
He further argued the High Court has no jurisdiction to hear this case since the association's constitution was very clear on matters involving disputes that are supposed to be directed to the electoral appeals committee.
Uriri said Article 60 of the Zifa constitution prohibited taking football matters to the court and by so doing Sangula was in violation of the clauses of the same constitution which he claimed to uphold.
While Sangula was busy in court, Carelse-Juul took his campaign to Bulawayo yesterday saying former football players should run the game to assist in its development.
"What I want to do is bring the football back to football; to have football run by football players who have brought themselves up and got to a level where they can administer football," he said.
"We have lost so much because we didn't have people from football running football. We don't have the junior leagues playing with the big clubs anymore. The reserve league is gone and that is where we groomed our players. We got to get that back. We got to put these structures in place and that is going to help us develop the quality of our football."
Juul said his aim was to bring football back to the people and only football players could do that.
"We want to bring the people back to football and it's going to take football players to do it because how are we going to get our youngsters good enough to play at that highest level if we do not use the players themselves to get them to that level.
"I can assure you it is not going to be administrators who are going to do it — it is going to be the players who are now coaches and I am very happy to see that my friends here are involved in coaching," he said.
The presidential candidate said coaches had to be accredited and put in systems where they are able to coach in junior football and tertiary institutions.
Juul said former players were not meant to live in destitution.
"We don't want a situation of having destitute players. We want to have thousands of jobs available to players every year throughout the country in every school, in every junior club and in every foundation across the country. When we had the Dream Team it did not just happen. It took five years of planning and hard work.
"We worked with Ben Koufie and we put together the coaches association and I was chairman at the time before I became chairman of Zifa. We started a programme of getting coaches qualified and developing to a standard where they coach the same football so that the youngsters that were developing played the same style and standard of football."
Some of the former players that were present at the press conference yesterday include Douglas "British Mloyi, Ebson "Sugar" Muguyo, Amin Soma Phiri, Mkhuphali Masuku, Gibson Homela, Dumaza Dube and Cosmas "Tsano" Zulu.
Juul said they do not want to change the system where players were developed from grassroots level but their aim is to refine it.
He said they want to see players being groomed in Europe for top teams and added that since Bruce Grobbelaar and Benjani Mwaruwari, there has been no player that has played in the English Premier League.