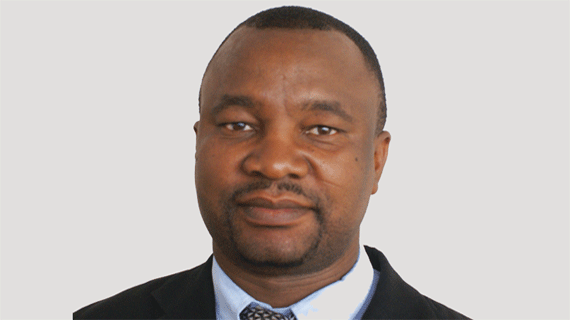 IT HAPPENS to all of us that we keep going and going and before we realise it, we just don't seem to be as effective in our business activities as we used to be and consequently, we sadly find ourselves heading nowhere.
Has your passion for your business waned from when you first started? Does it feel you have lost steam? Does it feel like everything has lost its meaning?
Remember the first day you were introduced into the MLM industry , you had the zeal to succeed at all cost. Your vision was clear, your mission statement clearly written in bold letters, but shifted. Suddenly like the writers you had the "writers" block — you had lost your vision, your focus became blared.
Now everything seems to be out of sight, out of reach and you can never reclaim your dream anymore.
But l would like to strongly encourage you today that nothing is impossible. You can still regain the edge, the zeal and the passion you once had.
Remember when you first started, what strategies you used in order to get your clients, go over them one after the other and see where you went wrong. Perhaps those strategies need to be revamped. Take an introspect of yourself.
What are you doing wrong now that you were doing right then?
How are you presenting yourself to your clients?
The way you dress and talk mean a lot in this industry because people buy you first before they buy your products and business opportunity.
Abraham Lincoln, the late American president had this to say "Give me six hours to chop down a tree and l will spend the first four sharpening the axe."
For most of us that may sound as a waste of at least more than half of the six hours.
But remember, Lincoln was a highly skilled woodsman. He knew that a dull axe couldn't bite into the wood than a well sharpened one.
Moreover, using a dull axe (poor strategies) requires more physical effort and time and this is frustrating leading to failure.
Years of experience had made Lincoln keenly aware that the right tools properly cared for, made work more successful.
So when you have lost the edge, stop what you are doing and carefully apply the right and more effective strategies.
You can even humble yourself and seek advice from successful leaders in your company.
More importantly you have to be a perpetual network marketing scholar; keep reading all network marketing books and sales and marketing material; attend your company events and business seminars even if it means you will pay for that service. It's an investment and a dollar well spent.
Knowledge is power, but knowledge only becomes "power" when it is applied knowledge. So read and apply, read and apply.
In this regard, most network marketers blow it off when it comes to improving their business skills through studying about the industry they are in.
And a frightening majority of them are "lazy to read" forgetting that ignorance is the chief contributor of failure in this industry.
Don't let fear trample your dreams, just fix what's faulty, consistently keep your eye on the ball and above all keep moving, whatever happens!
Do not quit. Maybe all your life you've been a quitter.
Starting today, it is time to remove the quit option once and for all. A wise person once said: "No one can keep you from dreaming your dreams, but you are the only one who can keep them from coming true.
Everyday fan the flames and keep the fire burning!
Nqobile Tshuma is a network marketer and an author of three network marketing books. Call/WhatsApp: +263 78 202 8397. Email: nqobiletshuma@yahoo.com