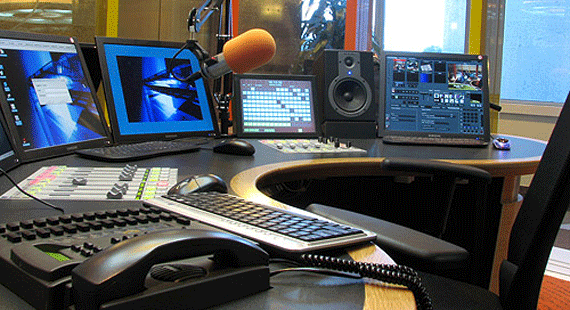 A GWERU community radio, Nkabazwe and the Midlands State University (MSU) will partner in a development set to benefit students at the institution of higher learning in practical radio lessons.
Stephen Chadenga OWN CORRESPONDENT First year MSU students yesterday had a lecture on community radios as well as touring Nkabazwe studio where they were shown the studio's operations. Nkabazwe radio co-ordinator Enock Musara said the newly-established relationship is meant to give a practical hand to MSU students and prepare them for the industry.
"As Nkabazwe has the facilities, we feel it is prudent that students at MSU especially those in the media fraternity get practical sessions on the operations of community radios. Anytime soon we will be formally partnering the institution so that students regularly visit the studios," Musara said.
He said students will be given recorders as well as receive basic training to familiarise them with radio editing software.
"We want to prepare the students for industry and in the long run, funds permitting, they can set their own campus radio," he said.
MSU radio lecturer Oga Ndoro said the department would bring in more senior students to Nkabazwe for lectures and learning the operations of the studio.