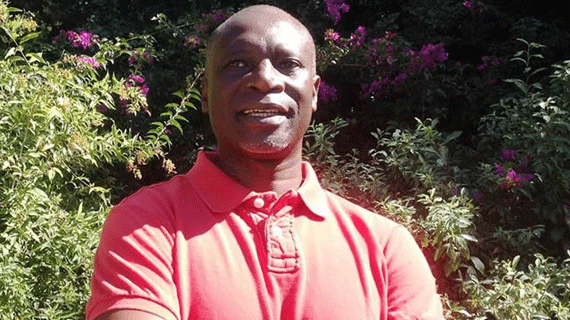 ZIFA presidential candidate Nigel Munyati says the football mother body's board spent too much time on the Asiagate match-fixing scandal and lost focus.
SUKOLUHLE MTHETHWA SPORTS REPORTER
Munyati will do battle against president Cuthbert Dube and former Zifa boss Trevor Caresle-Juul as well as Harare City chairman Leslie Gwindi in the election to be held on Sunday.
Munyati, seemingly in denial that match-fixing took place between 2006 and 2009, said Asiagate is a failed project and should have been ignored.
"When we came into office, Asiagate dominated the board's activities. Even now as we end our term, Asiagate is still that albatross. It might even stretch into the next board. It was a serious distraction that caused us to lose focus.
"But I think that we could have done better if we could have picked things we could have benefited from.
"As a board we did not have a source of income. You cannot have an association that does not have a source of income. In the four years that we were in office we did not raise any income at all. Asiagate has become a failed project. It has failed. It is like quicksand. Asiagate has failed and we are not willing to admit it has failed."
Outgoing vice-president Ndumiso Gumede admitted they wasted a lot of time on Asiagate.
Munyati said they could have raised funds through the Puma deal.
"We had the opportunity to raise funds in the form of signing a technical partnership. We are still struggling to have Warriors replica jerseys. I have seen football fans around the country wearing Bafana Bafana jerseys that are similar in terms of Zimbabwe's colours — green and yellow," he said.
"It is a serious indictment to fail to provide something of our own. We had a deal with Puma that we had been working on. I was working on it with the CEO (Jonathan Mashingaidze) for more than a year. All that time the board was fully appraised on what was happening.
"When Fifa experts came to do a review of what we were doing in marketing and communication they read through the contract barring one or two adjustments to ensure that we did not increase our exposure. It was a good contract and we should have gone ahead with it. But come the time to present the contract to the board. The board turned it down" he said.
"The Puma model presented to the board could have earned the association a minimum of half a million dollars a year in replica sales. It was half a million dollars that we decided we could do without.
"This is despite that the fact that we have this debt that keeps growing and that needs to be serviced. But we are not servicing that debt because we have no money. No matter how poor the Puma deal might have been, giving us half a million that is going to reduce this debt surely is something that was worth considering and something worth doing."
He said if elected in the first three months of coming into office, he will have a strategic plan that shows direction where they want to take Zimbabwe football.
"We cannot develop football with that huge debt that is weighing us down; we have to do something to correct that. We need to get rid of that debt. How are we going to do that? We need to find sources of income.
"We tend to have things back to front in our football. What is more important Zifa or PSL? Zifa has become this higher and mightier organisation that exists for itself. In England we hear of EPL, in Spain La Liga and in Germany the Bundesliga, but in Zimbabwe it's Zifa," he said.
Munyati said if elected he will propose that the 6% levy be scrapped and also engage local authorities to reduce levies from 20% to 10% as 10% could make a difference to the already struggling clubs.
He also said there was need to focus more on junior development if local football is to improve.