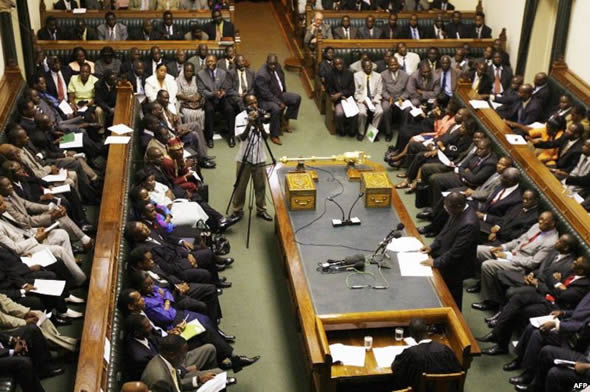 MDC-T Mabvuku Tafara MP James Maridadi yesterday told the National Assembly that he smelt a rat over the meagre amounts said to be earned by ministers compared to their opulent lifestyle. VENERANDA LANGA SENIOR PARLIAMENTARY REPORTER
Maridadi made the comments while contributing to debate on a motion on garbage strewn in the streets of Harare where he said the filthy state of the capital city was due to corruption where people looted and gave themselves hefty salaries at the expense of service delivery.
The motion was introduced in the National Assembly on Tuesday by Zanu PF Gokwe MP Dorothy Mangami, and seconded by Zanu PF Mutasa South MP Irene Zindi.
"The first garbage we should deal with is 'garbage' of obscene salaries as it bridges the gap between the rich and poor and at the end a man who lives in a 40-roomed house sees places like Epworth where there is no electricity or sewer system as garbage," Maridadi said.
"The salary schedules that we were recently shown show that ministers earn $3 000, but some of the pictures of houses that they own show that they are worth $20 million — and we are talking of ministers who live in three storey houses with several vehicles — and how does a minister earning $3 000 afford to construct such a house?"
Maridadi said corruption was the garbage and there was need to curb populist government policies.