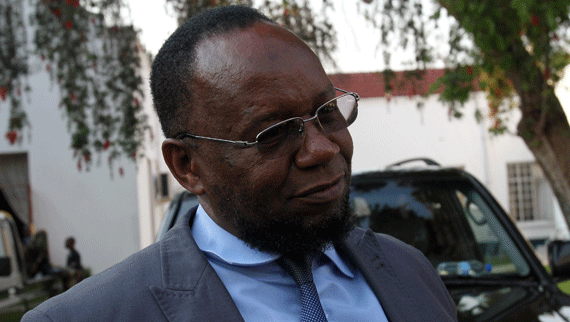 PRIMARY and Secondary Education minister Lazarus Dokora says poor pupil performances in Bulawayo and Mashonaland West were due to lack of resources and an environment not conducive for learning. NOKUTHABA DLAMINI OWN CORRESPONDENT
In an interview with Southern Eye in Victoria Falls, Dokora said pupils failed because of lack of resources and support.
"People now believe failure is endemic in schools and I refuse the use of the term failure," Dokora said.
"One must talk of credits; most of my students are lacking support from parents and enough resources at schools."
He said the 2013 pass rate rose by 2% and was on an upward trend and revealed that the only strategy to maintain this would be for parents, teachers and the corporate world to work together in boosting pupils' performances.
He said the learning environment contributed more to the fall in the pass rate, especially in Mashonaland West where a lot of tobacco is grown and as a result most pupils were passive smokers.
"Mashonaland West has many satellite schools," Dokora said.
"A large number is located in tobacco bans, so literally my learners are smoking passively while sitting in those tobacco bans. How can we blame them for not passing while we push them into tobacco bans?"
The government, Dokora said, was working on improving the learning conditions of pupils and mobilised $17 million to revamp schools' infrastructure.
"We have made presentation to Cabinet and some indications have been given to us that some $17 million will be made available to impact on the infrastructure, especially in resettlement areas.
"Mashonaland West has a challenge of absent windbreakers and that's our main target to work on," he said.
Dokora said the ministry would also be tackling the issue of congestion at urban schools.
"We are going to look at decongestion in urban schools. For instance, Luveve High School has 3 000 students," he said.