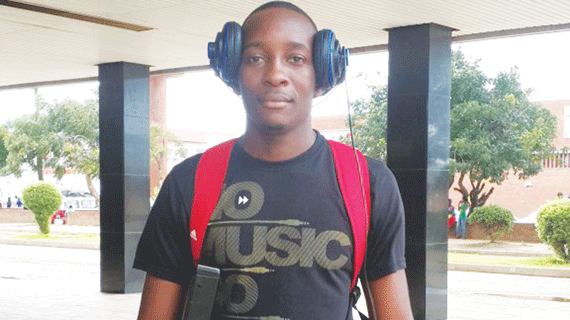 KWEKWE-BASED artiste Joshua Makoni is collaborating with a Nigerian artiste Eyewumi Israel Odele, also known as Wumi Spell, on his new project titled Unscripted set to be released in June.
NONHLANHLA SIBANDA OWN CORRESPONDENT
Makoni told Southern Eye Lifestyle that the album will give followers of music a new taste and genré.
"Unscripted is fusion of hip-hop and naija , a sound so unique in Zimbabwe's music industry," he said.
The project will see the two artistes releasing a six-track album. The first hit single of the album Moving On was released on March 3.
"Moving On is a club record which talks about how people may hate you and attempt to discourage you from pursuing your dreams. However, you should not throw in the towel," he said.
Makoni has promised fans that he will not stop after Unscripted as he is looking forward to release another album in October.
He said learning to play the keyboard from his older brother Tinashe Makoni at the tender age of six moulded him into an artiste he is today.
Makoni said he was grateful to God who propelled him to success.
"I first attempted to go commercial in 2011 when I partnered with rapper Lloyd Ngwenya, aka Q-Rigga, on Testify which featured one of Zimbabwe's hip-hop pioneers, Metaphysics. The song enjoyed local airplay and a favourable online response," he said.
Makoni released a first single Shift in 2011, which went on to be a commercially successful production.
Shift was a hit, and was added onto the American Christian podcast holyculture website.
In the same year Makoni worked with an American (Texas) female rapper Shonteria Brown, aka Lady Don, on a track called Blow.