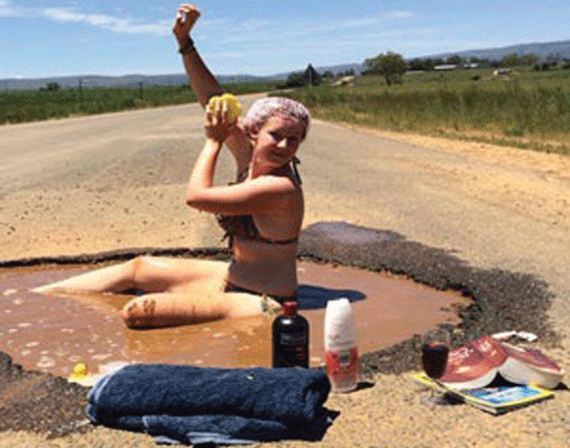 THE Zimbabwe National Road Administration (Zinara) plans to raise $47 million revenue this year through the fuel levy which will be channelled towards road rehabilitation and maintenance, a government official has said.
Tarisai Mandizha Business Reporter
Transport and Infrastructure development deputy minister Petronella Kagonye said Zinara would increase revenue generation from collection of road-user charges, fuel levy, vehicle licences, vehicle transit fees, road tolls and abnormal load charges.
Kagonye said Zinara generated $29 million from fuel levies in 2013.
"With the passing of the current budget providing for an increase of one cent per litre on diesel and two cents per litre on petrol, the projected revenue for the year is now $47 million in 2014," Kagonye.
"Cognisant of the huge amount of funding still required for road rehabilitation and maintenance, the ministry is considering other options of raising funds for roads rehabilitation," she said.
In 2012 the road administrator raised $84 million and $26,5 million was generated from licence fees while $23 million, $17,8 million and $16 million was for fuel levy, toll and transit fees respectively.
Abnormal load fees and overload fees contributed $650 000 and $950 000 respectively.
She said road tolls was another major source of revenue with consideration being made to increase the levels of road toll fees and increasing the number of tollgates.
The government is working on the establishment of urban tollgates as a way to raise more funds that will be channelled to road maintenance and decongestion of cities.
Zinara generates money through toll fees, road user charges, fuel fees, transit fees and overload fees.
The country's roads infrastructure is lagging behind in maintenance dated back to the days of economic meltdown around 2000.
The country's 87 554km of roads are damaged and require attention. At least $2 billion is required to rehabilitate the country's 88 000km of road network as 85% of it was in bad state.