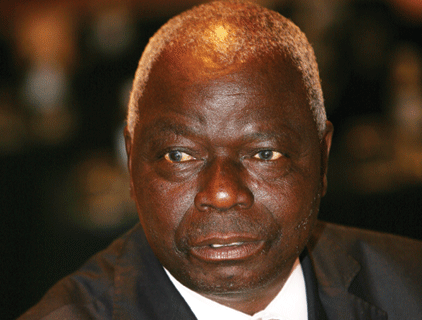 A HARARE motorist, who claims to have spent over $2 000 following a fuel-related mechanical problem, has taken Energy and Power Development minister Dzikamai Mavhaire to court challenging government's mandatory fuel blending policy.
Feluna Nleya Staff Reporter
Mfaro Moyo who filed his application at the High Court last week said the blending ratios enforced by the government last year were not in the interest of motorists.
The motorist who is represented by lawyer Tawanda Zhuwarara argued that his Mitsubishi Pajero vehicle could no longer run on any petrol that has ethanol content.
He said in May last year, his vehicle developed fuel injection complications after he ran it on E10 fuel blend, forcing him to replace the system at a cost of $2 232.
"Clearly I suffered considerable loss due to using petrol mixed with ethanol. Therefore it is beyond debate that my vehicle cannot operate if it uses any fuel mixed with any amount of ethanol," Moyo said in his founding affidavit.
Moyo wants the High court to issue an order declaring the mandatory blending of ethanol with unleaded petrol unconstitutional, arguing that the policy violated his right to acquire, hold and occupy property.
"I have a right to own and use my vehicle without any hindrance. Logically I can only use my vehicle if I am able to buy unleaded fuel," he said.
"Without access to unleaded fuel I am unable to use my vehicle."
"In 2001 the manufacturer issued a general notice in terms of which the manufacturer made it clear in no uncertain terms that vehicles such as mine should not be fueled with any petrol that contains ethanol."
The motorist's court application follows the introduction of mandatory blending ratios of E15 on November 30 last year.
The blending started with 5% ethanol and 95% unleaded petrol on August 15, following the issuance of an ethanol production (mandatory blending) licence to Green Fuel on August 5.
The blending ratios increased to 10% and then 15%. The government is now pushing for E20 by end of this month.
Moyo becomes the second motorist to challenge the policy in court after Harare lawyer Thabani Mpofu took Mavhaire and the Zimbabwe Energy Regulation Authority to the Constitutional Court last year challenging the move.
The case is yet to be set down for hearing.