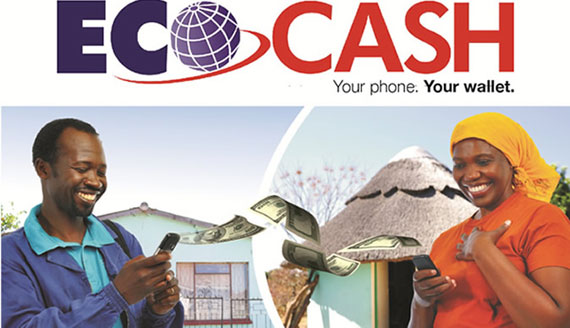 Sources in the industry have pointed to Econet's own Android app for EcoCash that was released to Google's Play Store just last night. It hasn't been announced yet though.
You can download it here. The app requires Android Gingerbread going up.
This official EcoCash Android app has a couple of things different from the unofficial one that came before it. First, the app doesn't accept the user's pin code. It just strings together the long USSD code and submits it on behalf of the user. The EcoCash USSD platform then takes over and requests the user's security pin. This makes it more secure than the Droid app which would itself see the pin. To be fair Econet changed the structure of the USSD menu recently to accommodate this new way of entering the pin.
We should see similar apps coming up for Telecash in the coming weeks especially considering that the Telecash menu is already structured to accept pin codes after stringing the long USSD code.In fact, we have word a number of developers are on to it, so check back!
Goes without saying that we love this new app. If you have an Android phone, this makes things much much easier, especially in the specific use case of paying a merchant at the checkout point in a store.
What we're dying to see next though is what any dual sim loving nation needs in such a case – an app that can do both EcoCash and Telecash!
Here are some screenshots of the EcoCash Android app:
-TECHZIM