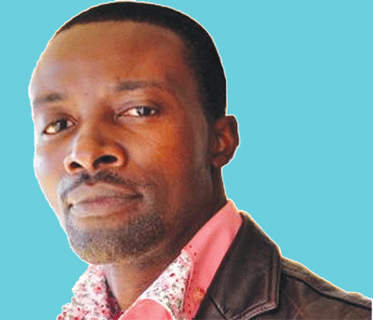 ZIMBABWE Music Rights Association (Zimura) boss Clarence Garura has released a smashing house gospel single title Count Down.
The house gospel hit, released last Friday in Bulawayo, features Garura, a veteran music producer in his own right, singing about the coming of Jesus Christ. He uses the house music genré to spread the gospel.
Garura, the branch manager of the local chapter of Zimura, has described his single as a way of spreading the gospel to the people, saying it was time for them to repent "as the countdown of the coming of Christ is by the corner".
The producer-turned gospel musician said he chose a house beat genré for his single "because Christians host parties, graduation ceremonies, birthday parties and therefore need live music to dance to.
"I have realised there is no specific music they play during such ceremonies and this time they can dance to my single Count Down. The genré of the music does not matter, what matters is the message that is spread to the people," he said.
Garura hoped that his single would stimulate youths in churches who sometimes found going to worship "boring" because of the soft music that is played.
"We are not copying the world by these genrés, but we are taking what is ours. This type of music can be played also in clubs, pubs and this will spread the gospel to almost everyone," he said.
Since its release last Friday, the tune has already been making waves on National FM, but he is yet to distribute the single to Star FM, ZiFM and other radio stations in the country.
The single Count Down was produced by DJ Face, aka Thulani Nyashano, who is based in South Africa.
Gurura has also done a mbaqanga gospel single, hip-hop gospel and is now working on Afro-pop gospel.