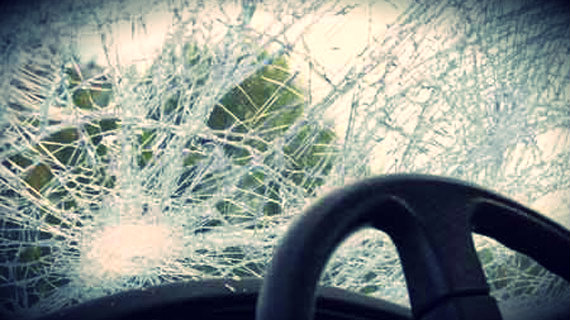 AN UNLICENSED driver who caused the deaths of 10 people when the truck he was driving overturned while heading to a political rally in Nyamandlovu last year has blamed Zanu PF youths for the tragic accident.
SILAS NKALA STAFF REPORTER
Dumisani Sibanda (48) told the Lupane Magistrates' Court that menacing Zanu PF youths allegedly forced him to drive the truck to a rally that was to be addressed by Umguza MP and Transport minister Obert Mpofu at Acute and Cruise Farm even after he had informed them that he was not licensed to drive that type of vehicle.
Sibanda said he was employed as a tractor driver at Mandalay Farm in Umguza.
He denied charges of culpable homicide and driving without a licence when he appeared before Lupane magistrate Aelene Munamati and was remanded out of custody to March 14 for continuation of trial.
A policeman who attended the scene of the accident, a passenger who survived the truck accident and the driver who should have driven the truck on that fateful day all testified in the matter.
In his defence, Sibanda said he does not deny driving the truck without a licence and neither does he deny causing the deaths of the 10 people through the accident, but told the court he was forced to drive it under threat by Zanu PF youths.
"I was under threat. If I had refused to drive the truck after Zanu PF youths arrived at the farm in a red vehicle and ordered me to drive the truck taking people to a political rally, I was going to be in trouble" said Sibanda.
"I told them that I was not licensed to drive that class of a vehicle and I was only a tractor driver at the farm. I told them that the person who was supposed to drive the truck would come soon and they told me that they did not want to hear any nonsense from me as it was their day," Sibanda said.
He said the youths accused him of trying to dodge the rally and remain at the farm when another vehicle had already ferried some people to the gathering.
"They said their Obert Mpofu was addressing the rally and they did not want to hear any nonsense. In fear of being killed, as someone who had sometimes opposed the party youths in the area, I had to drive the truck," Sibanda said.
He said the accident occurred when he lost control of the truck and it overturned on a steep ascent.
Prosecutor Sanders Sibanda told the court that in the run-up to the general elections on July 28 2013 at around 11:30am, Sibanda was driving a Nisan UD truck along the Bulawayo-Tsholotsho Road carrying 70 passengers, mostly farm workers and their families from Mandalayi Farm, to a rally at Acute and Cruise Farm in Nyamandlovu.
He said when the truck got to the 23km peg on a steep ascent, Sibanda lost control of the vehicle and it overturned landing on its roof and trapped some passengers underneath it.
Seven passengers died on the spot and three others died on admission at Mpilo Central Hospital while 60 others were seriously injured.