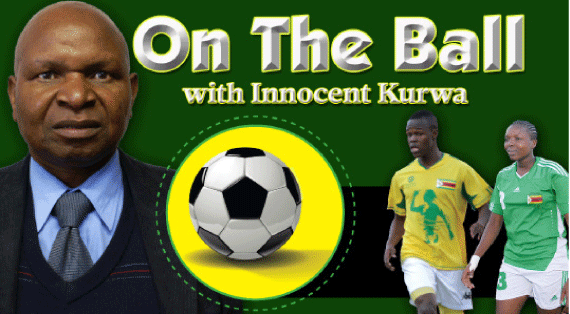 AT THE end of this month the Zimbabwe Football Association (Zifa) will have in office new bearers when the country's football polls come to an end with the election of the Zifa board and assembly.
That election will signal the end of a long process that started with area zones and went through to zone and regional levels.
Whatever the outcome of the elections at all levels, football will have new officials in power in that, even if it is the same old faces retaining office, this will be a new term of office and a new mandate to be at the helm of the country's most popular and biggest sport.
With nominations now open for the board interest has turned to who will be in the contest and several names have now been bandied around for the presidential race as well as seats on the board.
Reports show that camps have already formed, something loosely along the lines of running mates so typical in the American presidential election.
Football is not only a sport, but it is big business and has the capacity to change the economic course of a country — witness the infrastructural and other economic gains our neighbours South Africa made from hosting the 2010 World Cup.
Football has the capacity to transform the fortunes of individuals and families, the capacity to uproot someone from the depths of poverty to celebrity status of immense wealth — look at the Yaya Tourés and Samuel E'tos of this world. Football has also the capacity to produce political leaders and national heroes.
The socioeconomic and other benefits football can bring to a nation and its members are many indeed, too many that listing and expounding on them would need loads of space.
Given this immense importance of football, it is, therefore, critical and crucial that those being elected into office should stand up to the most fierce of scrutiny and it is the issue of scrutiny that some of us find the present Zifa election something of a weak link in our football.
More precisely, the process of these elections leaves a lot to be desired in that there is very little time, if any, for the public to debate the merits and demerits of candidates in the election. As it is, media reports indicate that incumbent Zifa president Cuthbert Dube is not picking up nomination papers until the last minute in order not to give his opponents time to "de-campaign" him!
It would certainly be extremely good and beneficial to our football if all candidates seeking office were known well in advance and went all over the whole country meeting the media and the football public telling all and sundry why they think they merit a term in office, or to be retained in the case of those seeking a second term. Much as there is an electoral college for the president and board members, the rest of the country still needs to know what someone intends to offer if elected into office.
That the generality of us will not participate in choosing the leadership of the country's most popular sport in fact, makes it morally responsible that those seeking office address us so that we can judge for ourselves whether the choice of those empowered to choose the leadership have straight heads or some crooked brains.
In fact, it is important that whoever is chosen into office is someone the public at large believes in and feels is the right leader. If the perception of the general public is that there are "wrong" people in office Zifa and football will certainly suffer from this negative perception.
A negative perception, no matter how transparent the elections may be, is something that Zifa should surely not want to have. It is an albatross that can be avoided and it is something that will cost football support of both the corporate and public sectors.
Zifa and football have been in deep enough murky waters to want to remain in these muddy waters. In other words, those seeking office must be very clean and of an untarnished background, people who are not carrying some luggage they would want to hide from public view.
That we do not know who is running for Zifa leadership so late before the election suggests those seeking office cannot stand up to public scrutiny and have something they would not want to be quizzed on, something that will certainly happen if they traversed the country selling themselves through their election manifestos!
This may be quite true, some of the characters being mentioned as running for office should, honestly, never hold public office. But let us wait until we know who exactly has been nominated for what office.
What boggles the mind though is why individuals who think they deserve public office are not brave enough to openly declare their interest, even before picking up nomination papers.
What also is mindboggling is why people want to go into Zifa as a group. (We have been told following the so-called secret meeting held in Harare at the weekend).
People should go into Zifa as individuals, so that there is a rich mix of not only skills but also opinions. When people go in as groups one of the biggest corporate governance diseases — groupthink — will certainly manifest itself.
The tell-tale signs are already there and it is sad that we already have group think even before the election. For the uninitiated, group think is when the desire for harmony or conformity in the group results in incorrect decision-making.
What that means is that people will be in the Zifa board to rubber stamp the decisions of their chosen clique leader!
God help us and our football!