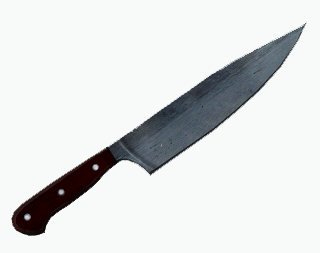 A 16-YEAR-OLD Chiredzi boy was fatally stabbed by a villagemate after he assaulted a 11-year-old juvenile for not greeting him. TATENDA CHITAGU OWN CORRESPONDENT
Ashton Musa of Village three, Fair Range in Chiredzi was stabbed on the neck by Julias Sithole (17) of the same village after he had assaulted Proud Maseka for not greeting him.
Sithole was last Friday convicted of culpable homicide by High Court judge Justice Susan Mavhangira and sentenced to five years in prison.
He will, however, serve an effective two years behind bars after three years were suspended for five years on condition of good behaviour.
Prosecutor Tineyi Matenga told the court that on the fateful day on July 21 2011, Sithole was on his way to the grinding mill with Loreen Dhliwayo, Maseka and Takudzwa Mabasa when they met the deceased.
Musa followed the group and started throwing stones at them with a catapult, but they ignored him.
They left the grinding mill and went to Sithole's homestead, and Musa again followed them. He started shouting at Maseka for not greeting him when they met and he kicked him. Maseka started crying prompting Sithole to come out of the hut to investigate.
Musa left Sithole's homestead, but returned in a short space of time and picked a fight by shooting at Sithole with a catapult.
Musa pinned Sithole to the ground, but he broke free and grabbed a kitchen knife that was on the ground and stabbed the former once on the neck.
Musa ran towards his homestead while bleeding excessively, but collapsed. Another boy rushed to inform Musa's parents about the stabbing, but he died before being ferried to hospital. They made a report at Chiredzi Police Station, leading to Sithole's arrest.