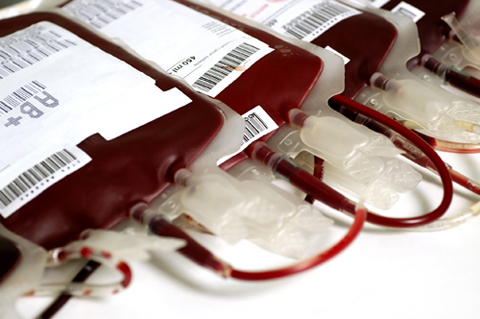 THE requirement by government hospitals that patients must pay cash for blood transfusion would certainly lead to unnecessary loss of lives on a very big scale.
As we reported yesterday, Mpilo Central Hospital in Bulawayo is one of the many hospitals demanding cash from patients who need urgent blood transfusion.
This paper highlighted the plight of two women — Stella Masonda from Entumbane suburb and Lieza Dube — who cannot raise money to buy blood for their children detained at Mpilo.
The three children who include Dube's twins, are suffering from life-threatening ailments and would die if they do not receive blood.
A critical shortage of blood at the country's major referral hospital has been blamed on the decision by the National Blood Services Zimbabwe (NBSZ) to demand cash upfront from hospitals.
The NBSZ, which collects blood from donors and also performs the screening, is not only demanding cash upfront, but has raised the price for a pint of blood from $80 to $135.
To begin with, the cost of blood has become too excessive for unemployed poor people who use public hospitals.
It is unfortunate that the Health and Child Care ministry has not found the issue of blood shortages at hospitals an emergency.
The government should as a matter of urgency look into ways of rationalising the cost of blood because it is way beyond the reach of Zimbabweans, the majority of who are not employed and are struggling to make a living.
Hospitals should be assisted to pay off the NBSZ debt so that blood supplies could resume as soon as possible.
Health and Child Care minister David Parirenyatwa should be seen moving with speed to address this problem and avert a disaster in the health sector.
Children and the elderly must also be exempted from paying for blood at public health institutions.