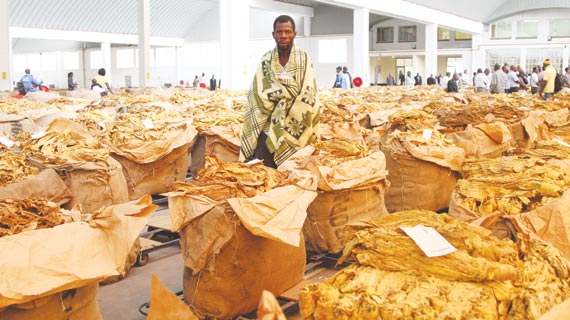 HARARE — Sales for flue cured tobacco shot to $1,1 million on the second day of trading, almost double the $591 000 sales for last year although prices softened, the Tobacco Industry and Marketing Board (Timb) said on Friday.
About 517 000 kilogrammes of tobacco were sold on Thursday at an average price of $2,27per kg compared to 198 000 kg last year at $2,98.
Timb chief executive, Andrew Matibiri said there was nothing unusual about the huge sales because some of the sales were carried forward from the previous day.
"So far everything is working well except that price of the poorest grades is lower, but we expect that as times goes on the quality will improve," he said.
The poor quality tobacco fetched an average price of $0.20 cents per kg.
On Thursday, Tobacco Sales Floor (TSF), sold 194 301kg worth $468 000, Boka Tobacco Auction Floors sold 128 000kg worth $308 000 and Premier Tobacco Auction Floors fetched $397 000 for 195 000kg.
A total of 708 bales were rejected compared to 296 last year.
Output is seen between 175 million kilogrammes and 185 million kg after 91000 farmers – mostly small-scale growers – registered to grow the crop for the current season compared to the 65 500 from the previous season.
— The Source