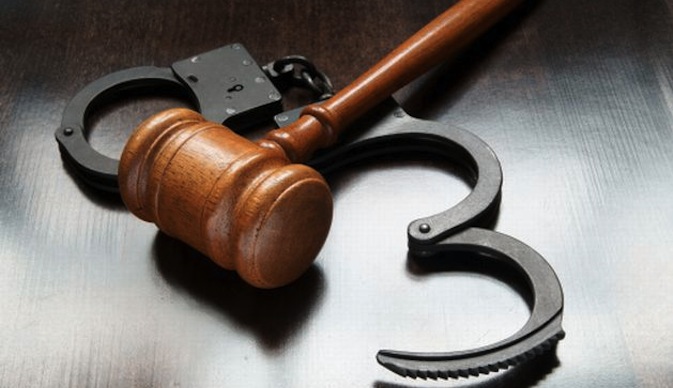 THREE detectives from the Gwanda Criminal Investigations Department (CID) yesterday appeared in court facing theft charges of $270 170.
Albert Ncube Own Correspondent Sikhumbuzo Mathe (44), Walter Denhere (41) and Ishmael Phiri (37) pleaded not guilty when they appeared before Gwanda magistrate Arafat Kozanai.
They were remanded out of custody to March 3. The trio was granted $100 bail each, ordered to surrender their travel documents and continue residing at their given addresses and not to interfere with State witnesses.
In granting them bail, the magistrate said he had also taken into consideration the fact that the three had been over detained.
Defence counsel Matshobana Ncube said he will be seeking a referral of the matter to the Constitutional Court after his clients were held beyond the 48-hour requirement as provided in the Constitution. Investigating officer Detective Inspector Sigauke had opposed bail saying the gravity of the case would induce them to abscond.
However, Ncube said the State case was "pathetic and weak" and that chances of a conviction were slim. Ncube said there was nothing linking Denhere and Phiri to the alleged offence and notified the court of his intention to challenge the placement of the two on remand on the next court appearance .
The court heard that on Wednesday at around 10:00am Mushima Madzikita together with his driver arrived in Gwanda and stopped at a garage to meet his mother Sonile Madzikita when the three detectives pounced on them.
Mushima alleges Mathe informed them that they were acting on a tip off that they were gold dealers and wanted to search their vehicle at the police station. Mushima reportedly pleaded with the detectives to leave their mother behind so she could buy groceries and he handed her a satchel containing the cash and told her to wait in town. When they got to the police station he locked the car and they proceeded to CID offices were they were questioned and after 30 minutes they went back to the car with the detectives and found the cars doors had been opened using a scissors.
Mushima alleges Mathe advised him to be careful as it seemed as if he was being followed and then asked him to leave "something" for them and he gave them $60 and left.
When he got back into town he could not locate his mother until at 2pm where he found her seated at a Manama bound omnibus. His mother refused to come out of the kombi saying she was afraid of being killed. She narrated to him how Mathe and five other men had lured her into their car saying they had been sent by him to collect her.
The men demanded the bag containing the cash before dumping her in town. The matter was reported to police, leading to the arrest of the trio.
Mushima's mother identified Mathe as being among the six people who had taken the money from her. However, she failed to identify Denhere and Phiri.