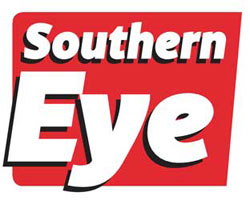 FOLLOWING Southern Eye's exposé about Grade Zero pupils at Mahole close to Filabusi in Insiza district using a disused beer hall as a classroom, education officials descended on the centre to investigate the shocking development. SILAS NKALA STAFF REPORTER
This paper on Monday reported about complaints by some parents over the use of the old beer hall as a classroom for Grade Zero pupils, condemning it as not conducive for proper learning.
The beer hall is owned by the Insiza Rural District Council (RDC) and was reportedly last operated by a local businessman and Zanu PF activist Stanley Langa.
The Grade Zero pupils are under Tshazi Primary School in Ward One where Langa is the School Development Committee chairperson, but it is not clear who facilitated the use of the old beer hall as a classroom.
The education officials have since halted the use of the disused beer hall as a classroom for the infants although it could not be established where they have been moved to.
"The publication of the story shocked council and education officials," said a villager who has been monitoring events.
"The Ministry of Primary and Secondary Education and the RDC deployed officials in the area to probe the issue and have stopped the use of the bar by the infants.
"As I speak, the children are no longer learning at that bar."
The villager said officials had initiated a probe to establish why the infants were made to use the bar.
"They reportedly called an emergency meeting where they resolved to stop the children learning in the bar and removed them," he said.
"They were toying around with the idea of them being moved to Tshazi Primary School."
The RDC's chief executive officer Fedres Manombe yesterday said they were still investigating the issue and council was in discussions with the Insiza district administrator over it.
"In fact, they were not using the beer hall as such, but they were using a shade within the dysfunctional beer garden. The shade is good but we do not know who had suggested its use by pupils and that is what we are still investigating," he said.
"In fact, since the beer garden is dysfunctional, we want to refurbish it and make a facility which will be used by the community."
He said the Grade Zero pupils' plight was blown out of proportion when it was reported that they were learning in a bar.
Manombe confirmed that the infants had been moved.
Matabeleland South provincial education director Tumisang Thabela confirmed receiving reports of such allegations from the Insiza district education office which has been tasked with probing the issue.
"I have not yet received any report of findings by the district education office which is investigating the issue," she said.
"I will check with the district office to find out what they have established in their investigations. They told me about the allegations of Grade Zero pupils learning in a beer garden and you know that kind of thing is disturbing." Twitter feedback @silasnkala