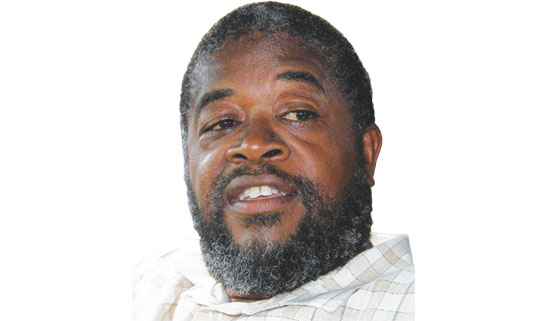 THE Premier Soccer League (PSL) meets this weekend to regularise its constitution, but with one big eye on the March 9 elections that pit the incumbent Twine Phiri and Dynamos boss Keni Mubaiwa. WELLINGTON TONI SPORTS EDITOR
The pair will have to be cleared by the Zifa Electoral College before they contest probably the most contentious election in recent years.
Highlanders boss Peter Dube is unopposed as vice-chairman and should Mubaiwa rise to the throne, it will finally leave the two biggest clubs in Zimbabwe in charge of the local game.
The election race though has already had casualties as the secretariat is unable to come up with a calendar for the year with prospective league sponsors Delta Beverages waiting for the results of the election before committing themselves, sources said yesterday.
Furthermore, the NetOne Charity Shield is not yet confirmed because of this and it might not even be staged this year in favour of the Super Eight Cup. BancABC have pulled out of the top eight competition, unofficially though, and NetOne want to take over. Mbada Diamonds have confirmed they will sponsor the richest tournament in the land again this year for the fourth year running.
SuperSport, the PSL's television partners, are waiting for a programme for the year before they can state how many games and which competitions will be televised after more than 50 games were covered live last season.
"Delta is waiting for the elections; they want to see who will take over. They are in favour of continuity, but they don't want their name to be dragged into the election race as they will be accused of favouring certain candidates.
"NetOne has close links with Phiri from their time when they were sponsoring his club and want the Super Cup, but if their preferred man loses, they might just stick to the Charity Shield and women football and clubs will be prejudiced.
"With such a scenario, it's a wait and see game. The secretariat has finished working on the fixtures for the season, but they cannot be released now until the AGM on election day," a source close to the on-goings at the PSL said.
The elections were due to be held this weekend, but the PSL constitution had not been aligned to the Zifa statutes, which have been approved and registered by the Sports Commission. This has given Phiri and Mubaiwa some two weeks to present their programme of action, but the pair has not come up with anything tangible, save for media interviews, to sell to the 16 clubs that will vote on March 9.
Zimbabwean football has spread across the country with Harare and Bulawayo having four teams each. Harare has Dynamos, Caps United, Harare City and Black Rhinos, who play in Kadoma though. ZPC Kariba is in Mashonaland West, but will be using Gwanzura Stadium in Harare as their venue does not meet the required standards.
Harare City boss Leslie Gwindi has been throwing brickbats at Dynamos of late and a vote for Mubaiwa, like one from Caps is not possible there.
Bulawayo has Highlanders, Bantu Rovers, who have bought the Plumtree Chiefs franchise, How Mine and Chicken Inn. The Central Region has FC Platinum, Shabanie Mine and Chapungu while Matabeleland North is home to Hwange. These eight teams can decide who becomes chairman now that they have already agreed to have Dube as their deputy uncontested.
The Eastern Region has three teams in Buffaloes, Chiredzi FC and Triangle.