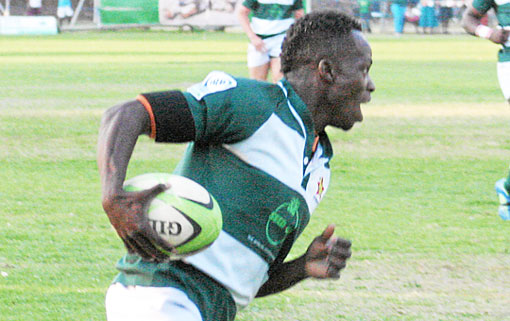 ZIMBABWE'S flagship rugby team the Sables look set to get more playing opportunities after the Confederation of African Rugby (CAR) revealed plans to expand the Africa Cup competition when the current structure elapses at the end of the year.
SPORTS REPORTER
Speaking on the sidelines of the Zimbabwe Rugby Union's annual general meeting at Prince Edward School on Sunday, CAR general secretary Mervin Green said the new structure would ensure consistent international competition countries such as Zimbabwe.
"Four years ago CAR adopted a competition structure that will now end in 2014. To ensure that we have a competitive African qualifier for the Rugby World Cup we will this year revise the Africa Cup competition for the next four years in the next Rugby World Cup cycle from 2015 onwards," said Green, who is also the South African Rugby Union's general manager, development.
The current competition structure has a total of 28 nations playing in the Africa Cup, split into several divisions. The other divisions are Division 1B, Division 1C, Division 2 (North & South), and Division 3 (North & Central).
The highest placed team in each division (except Division 1A) will be promoted and the last-placed team in each division (except Division 3) will be relegated. Zimbabwe, Namibia, Madagascar and Kenya currently compete in the Africa Cup's top tier called the Division 1A whose winner this year will automatically qualify for 2015 Rugby World Cup in England.
Green said the continental body was aware that the current structure offered African rugby teams (except South Africa) very limited game time.
"Obviously in the current cycle the playing opportunities are limited for the top teams. There are various reasons for that decision. CAR would have given more playing opportunities for the top countries to play, but were restricted with funds.
Green said CAR was also exploring the possibility of African teams playing against their counterparts from Asia, Oceania and South America.