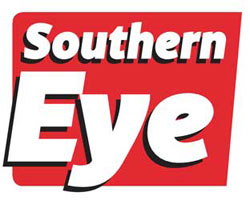 ZANU PF Umzingwane MP William Dhewa has expressed concern over the lack of notable development in his constituency since independence in 1980. NQOBANI NDLOVU STAFF REPORTER
Dhewa cited the failure of the government to construct a hospital 20 years after the project was first mooted and land set aside, pegged and surveyed.
According to the parliamentary publication Hansard, Dhewa said: "Mr Speaker, development in most aspects of the livelihood of the people of Umzingwane has been docile and as a result, maintenance of existing infrastructure has been very poor. No new projects have been realised for the past 15 years.
"The designated hospital at Esigodini has been operating without modern doctors for a long period and the old buildings are in a dilapidated state.
"This therefore pushes for the establishment of a new modern hospital at Esigodini.
"The plans for the hospital have been on the cards for the past 20 years and land has already been identified, surveyed, set aside and pegged."
He also expressed concern over the failure of the government to build proper schools, clinics and other necessary facilities in resettlement areas where thousands were resettled from 2000.
Dhewa said it was saddening that "most of the current schools are still at the old farm houses regarded as annexes in terms of their status and this necessitates the construction of at least two primary schools and two secondary schools".
"New rural health centres are also required to cater for those wards that are not covered in terms of government policy."