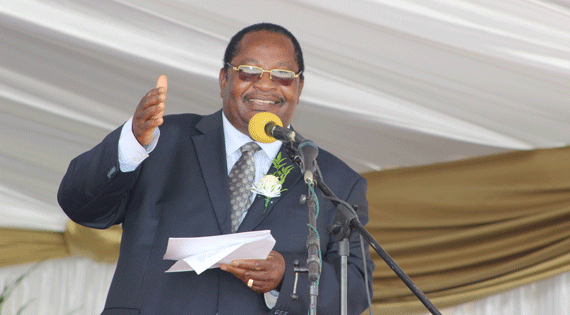 A LAND dispute that erupted after war veterans in Nyamandlovu invaded a farm belonging to an indigenous Zimbabwean has sucked in Umguza MP and Transport minister Obert Mpofu.
RICHARD MUPONDE SENIOR COURT REPORTER
Ten families were resettled on Herbert Ncube's Hilda's Kraal Farm after it was designated under the government's compulsory land reform exercise in 2001, but he has now gone to the High Court in a bid to have the settlers evicted after the Lands ministry returned the farm to him.
According to documents at hand, Mpofu, who was Matabeleland North governor then, allegedly approached Ncube in 2005 advising him that he wanted his farm to resettle some families and would compensate him with a game farm in the Gwayi Conservancy area.
According to Ncube's founding affidavit, Mpofu allocated him Kha-Tsenze Lot A Farm in Gwayi.
"However the farm was later pegged to establish a coal mine, China Africa Zimbabwe Sunlight Energy Mine, with the blessing of Mpofu who was by then the Mines minister, I then went back to him and demanded back Hilda Kraal Farm," said Ncube.
He said Mpofu advised him to get back his Umguza farm, but the Lands ministry had already given offer letters to the 10 families resettled there on November 28, 2006. Documents before the court indicated that Ncube approached the Ministry of Lands in July 2013 demanding his farm back and the then minister Herbert Murerwa gave him a letter returning the farm to him.
However, Ncube could not occupy the farm as the families took him to court seeking a rescission of an earlier judgment by Justice Meshack Cheda which gave Ncube all the rights to the farm and had ordered the ejection of the families.
Last week, Justice Nokuthula Moyo rescinded Justice Cheda's judgment and ordered Murerwa or officials from the ministry to come and clarify the ownership of the farm.
Documents showed that Ncube and his wife Siphiwe bought the farm in 1986 from Peit Retief Venter and Maurice Rudnick for Z$86 000.