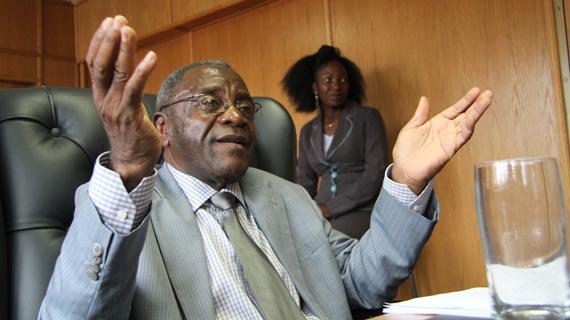 INCUMBENT Zifa president Cuthbert Dube is seeking another mandate to run the Zimbabwe Football Association (Zifa) and will submit his name when the nomination opens on February 28.
TAWANDA TAFIRENYIKA SPORTS CORRESPONDENT
While Dube was not immediately available for comment yesterday, impeccable sources said he had already laid the ground work in his bid to seek re-election.
"He is seeking re-election. Why not? He has already laid the ground work and will be submitting his papers when nomination opens on February 28," a source close to Dube said yesterday.
The source said this during a familiarisation tour of the Zifa Village and Conference Centre in Mount Hampden yesterday afternoon.
Dube did not attend the familiarisation tour, but vice-president Ndumiso Gumede was in attendance together with representatives from Zifa affiliates.
Friends of the Warriors and various companies who have been supporting the Warriors during the African Nations Championships (Chan) tournament such as CBZ, Mr T35, Lighmart Transport and Boreholes, and Weldmax Engineering sent their representatives and were taken on a tour by the Zifa vice-president.
Gumede said he was proud of what they have achieved under Dube's leadership.
"We are proud of what we have achieved under the Cuthbert Dube leadership. The construction of the Zifa Villages goes back to 2000. It was a youth development project and we had targeted 70 schools around the country," he said.
"Fifa has been financing the construction of this project and they are very happy with the way we have handled the funds for this project. The money never came through to us directly. We put the construction to tender. We are all eligible to run for another term because our constitution allows us to contest for two terms. But whoever is going to take over should carry the vision forward."
Gumede, a member of the Caf Appeals Board committee, told the media last week that he would not be standing.