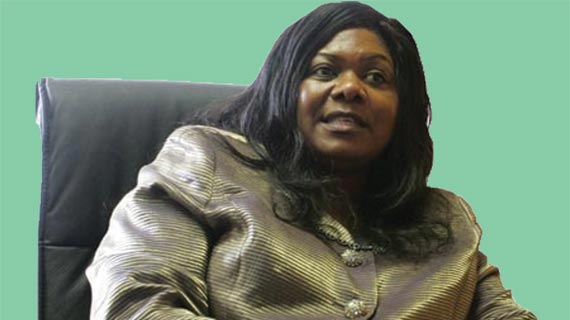 HARARE-BASED businesswoman Letina Udenge yesterday said she was not the sole owner of Star Lotto, but a shareholder in the company in a joint venture with some foreign investors who are in charge of the organisation's finances.
NDUDUZO TSHUMA STAFF REPORTER
Responding to reports of the on-going lawsuit against Star Lotto for its failure to pay a punter his winning jackpot prize of $306 000, Udenge said she was not in any way involved in the day-to-day operations of the company and therefore has nothing to do with the disbursement of money.
"Star Lotto is a joint venture between myself as a local partner and foreign partners who wholly handle the company's finances," said Udenge.
"They (partners) have a chief executive officer who is based in the country and is defending the case in the courts."
Kumbirai Ruguva, whose ticket was drawn as the winner of the jackpot in August 2013, took Star Lotto to court alleging that the company was refusing to release his windfall and was instead demanding that he presents them with an investment plan.
Judgement in the case was indefinitely postponed by Bulawayo High Court judge Justice Nokuthula Moyo on January 31. Udenge said the inclusion of her husband Samuel, who is the Finance deputy minister, in the Star Lotto stories were personal attacks on her family. She said her husband was in no way involved with the Star Lotto business and it was unfair to drag his name into the story.
"I have another company, Panache which has nothing to do with Star Lotto and I do not see the reason why it has to be mentioned in the reports. Those reports will negatively affect my business," she said.