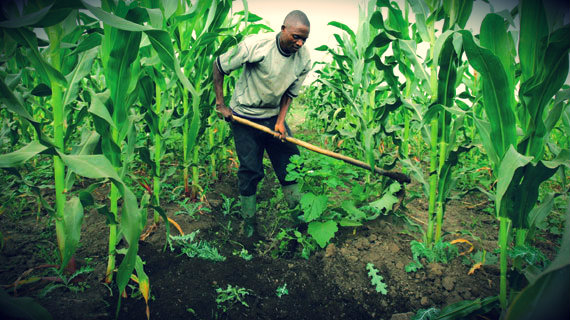 FARMERS should consider forming an agriculture export market consortium to enable them to penetrate foreign markets and improve their incomes, ZimTrade Bulawayo regional manager Similo Nkala has said. OWN CORRESPONDENT
Nkala said the formation of a farmer export consortium would help in the creation of synergies with the international market adding that local farmers should participate in regional and international trade fairs to enable the country's agriculture sector to recover.
"Major export commodities are tobacco, cotton and horticulture and farmers should be targeting agricultural marketing boards in export markets," Nkala said.
"Value chains, if effectively implemented, the country's production will increase and in turn, there will be an increase in the exports of value added products which fetch higher prices on the export markets as compared to unprocessed produce," he added.
Nkala said farmers should also consider joining TradeMap Zimbabwe which is an online database of global trade flows and trade barriers which he said will go a long way in helping farmers to penetrate new export markets.
The world's largest database of trade statistics, Comtrade provides detailed export and import profiles and trends for over 5 300 products in over 200 countries with specific values and quantities, growth rates, market share and market access information which Nkala said was critical for local farmers to join if they were to market their produce effectively.
He said trade maps help farmers to search for new markets, assess competition or diversify sources, benchmark national, regional trade performance, set priority products for trade promotion and development, evaluate tariffs and trade barriers and assess product diversification.
Farmer organisations in the country have also been pressuring government to finalise setting an agriculture commodity exchange by April this year to enable the marketing of agriculture produce effectively.
In an interview with Southern Eye Business yesterday Zimbabwe Commercial Farmers' Union in Union president Wonder Chapikwa said farmer organisations had joined ranks and were lobbying the government to finalise the setting up of the commodity exchange.
He said the exchange would correct the unfair pricing system currently in the market and disadvantaging farmers.
"Farmers are selling their produce for a song and government has for long been making empty promises regarding setting up a commodity exchange to correct the anomaly," Chapikwa said.