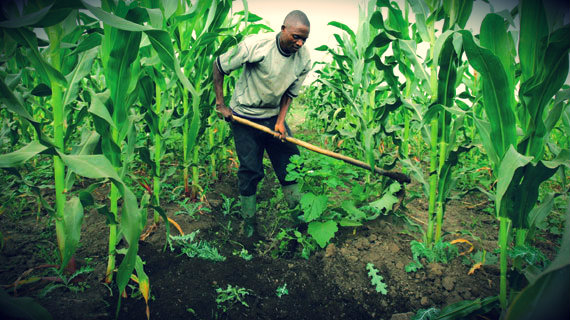 MATABELELAND NORTH provincial agronomist Davison Masendeke has said a good harvest in the province could only be achieved if the current rains continued up to mid-April.
NDUDUZO TSHUMA STAFF REPORTER However, most parts of the country have been receiving heavy rains in the last few weeks raising fears that these downpours could affect the crops. Masendeke said crops in areas without enough soil nutrients had started leaching due to the current persistent rains.
"The crops are fair because the rains have been continuous resulting in a lot of leaching. There is also the issue of stunted growth because of the rains and farmers cannot manage to weed competitively," Masendeke said.
He said the affected farmers needed nitrogen fertiliser to reverse the effect of the incessant rains.
"We are hoping that the rains will continue until mid-April to guarantee a good harvest. The farming season was delayed due to late rains and the bulk of the crop is still at its vegetation stage."
The heavy rains destroyed a dam in Nyamandlovu while houses in different parts of the province were also destroyed.
The province is also faced with an outbreak of the army worm in areas like Nkayi and Hwange.
Masendeke called on farmers to report any outbreak to Agritex or any government office.
He said his department had some chemicals to spray to halt the spread of the army worm if people reported on time. The first incident of an army worm outbreak was first recorded in Lupane in December last year but it was swiftly contained.
Related Topics