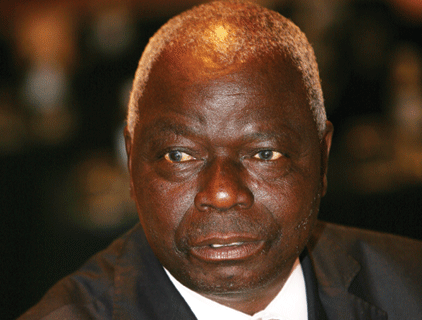 HARARE– Energy and power development minister Dzikamai Mavhaire has dissolved the boards of eight state-owned enterprises under the supervision of his ministry, accusing them of underperforming during the past five years.
The boards were appointed by ministers belonging to former coalition partners, Movement for Democratic Change, during the tenure of the inclusive government which ended last August.
He did not say when the new boards would be appointed.
Mavhaire said the decision to dissolve the boards was also made after the tenure of the state-owned power utility board, Zesa Holdings lapsed last December.
The dissolved boards include those for Zimbabwe Power Company, Zimbabwe Electricity Transmission Distribution Company, Powertel, Zesa Enterprises, National Oil Infrastructure Company, Petrotrade, Zimbabwe Energy Regulatory Authority and the Rural Electrification Agency.
"You know all boards serve at the pleasure of the minister and that all ministers come with their own style in the way they operate.
"If I'm not happy because I don't want things to be done as usual, we have a mandate and we have ZimAsset to cover," Mavhaire said.
The Zimbabwe Agenda for Socio Economic Transformation (ZimAsset) is an economic blueprint launched by the ZANU-PF government to guide the country's economic direction up to 2018.
"I have been here for five months and hard luck, I'm not happy, I'm not enjoying. The job that they have done during that time was good but the road that we are going, I think, needs a new team," he said.
"I need a clear vision, I need people who are able to understand my orientation, people who are able to understand the road where I am going. I'm not saying all of them will go, others will have the luck to come back but as usual, not all will come back."
The country has experienced power shortages in the last decade due to obsolete equipment and limited investment in the energy sector, paralyzing industry and starving households of electricity. – The Source