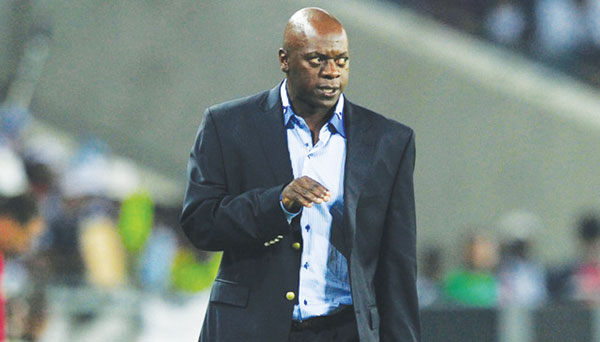 WARRIORS coach Ian Gorowa believes the foundation for a team to compete for the 2015 Africa Cup of Nations final ticket and other future assignments has been laid following the team's successful run at the African Nations Championships (Chan) where they reached the semi-finals.
HENRY MHARA SPORTS REPORTER
The team arrived back home on Monday night to a hero's welcome from more than 200 enthusiastic football fans who braved the wet weather conditions to turn up at the Harare International Airport.
Sport, Arts and Culture deputy minister Tabeth Kanengoni-Malinga and Zifa officials were part of the crowd that welcomed the team back home. Gorowa, who was greeted with rapturous applause as he made his way into the arrivals hall immediately acknowledged the support his team received from the Zimbabweans based in South Africa as well as from the locals.
He said he was impressed with the team's performance, adding that most of the players would form the core of his future national team.
"We are quite happy with this reception. I wasn't expecting this," he said.
"The supporters in Cape Town and Bloemfontein (where the Warriors played their matches) were fantastic, they played their part. In the last game against Nigeria, I told the players to play for the supporters and I think the boys responded very well.
"Even though we played for most part of the match with a player down, I think we did very well in that match. I should also thank the supporters back home because I know they were following the team, as shown by their presence here," he said.
"The objective when we went to South Africa was clear. I told the boys that we should return home after February 2 (on the final day of the competition), and that is what happened. We reached the semi-final and we should be happy with that although I still believe we could have done better.
"All the players were fantastic. The foundation has been laid, this team will obviously form the core of the team for future assignments. The 2015 Africa Cup of Nations is our immediate target and basing on this performance I think we have the right players who can take us there."
While Gorowa refused to single out outstanding performers from his team, as any good coach would do, there is no doubt Kudakwashe Mahachi was the star of the team. Captain Patson Jaure was fantastic at the back and was complemented well by his fellow twin centre-back Erick Chipeta.
Goalkeeper George Chigova was never really tested, but did pretty well on those few occasions when his goal was under threat.
Left-back Milton Ncube also acquitted himself well and so did unsung heroes Danny Phiri and Hardlife Zvirekwi.
The Warriors finished in fourth place after losing 1-0 to Nigeria in a third-place play-off match, a feat that guaranteed them a $250 000 cheque from Caf.