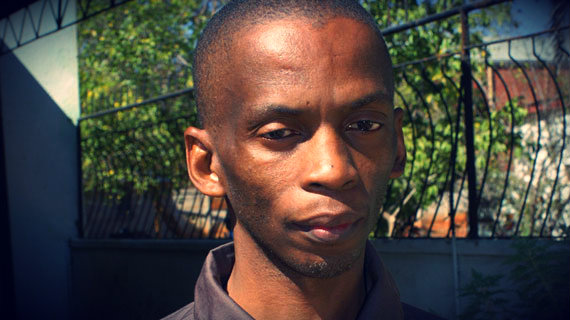 I WOULD like to awaken our nation to the tragic reality that the people who pose the greatest danger to us are not armed robbers with AK 47's or gangsters that break into people's houses and steal household property.
While these criminals are a present danger to our personal security and that of our property, there are people who siphon millions of dollars through "legal" mechanisms of wealth allocation.
They masquerade their loot as salaries while others bag in millions of dollars through bribes and other forms of corruption .
It is shocking that a person who was accused by the State president of soliciting for a $6 million dollar bribe is still free and walking the streets of Harare yet petty thieves who steal small amounts such as $20 or packets of sugar and mealie meal are dealt with swiftly, ruthlessly and clinically .
The problem drawing back Africa is not that of having petty thieves and violent street gangs that steal thousands of dollars.
Africa's growing cancer is that of "gangsters in suits" who loot millions of dollars that could have otherwise been used in ensuring sound service delivery and development .
These gangsters in suits loot millions which have a ripple effect on hundreds of thousands of people who are meant to benefit from those public funds.
It is understandable that in order to retain the best brains the country has to offer attractive salaries, but the "Salarygate" fiasco "has opened our eyes to the following :
 There are people who are earning more than their colleagues from developed countries with advanced and more developed economies. Parastatals are chewing more than they can swallow in terms of their top executives' salaries. It was recently learnt many of these big-chefs were earning between $30 000 to $230 000 even though most of these State-owned entities were running at incredible losses.Surely the salaries of the top executives must be based on the financial performance of their companies and not on the caprices and whims of fat cats rolling on the lap of luxury while the rest of the populace grovels in grinding poverty. Lower-end workers are made to sacrifice when proportionally they earn less than the top executives of state enterprises .
The Zanu PF-led government cannot claim not to have known about the obscene salaries of executives at State enterprises as this would be reflective of the highest levels of official negligence and gross incompetence .
The problem is much bigger and the problem is the fact that Zimbabwe has become a "kleptocracy" (rule by thieves) where corruption has become an institution and people who spend their whole lives toiling at work earn little or nothing, but those who are part of the ruling elite benefit from the endless pit of patronage .
It is a fact that there is corruption at every level and the highest levels as evidenced by the fact that even policeman can openly solicit for bribes from civilians.
Their level of corruption is only a symptom of the systematic looting that happens in very high and connected offices.
How can we account — for example for shortfalls in diamond revenue which former Finance minister Tendai Biti and more recently minister Patrick Chinamasa lamented about.
We are no longer talking about democracy, but kleptocracy with those who have access to power be in from Zanu PF or the opposition, but more from the former, looting resources with impunity.
Institutions such as the Zimbabwe Anti-Corruption Commission can do very little currently because the commission is not fully constituted and it has inadequate funding.
Other institutions such as the National Prosecuting Authority and the police have a role in curtailing corruption, but the biggest challenge is that corruption is now a mole in every institution and an embedded culture.
To ask some of these institutions to deal with corruption is like asking a lion to look after a goat and protect it from foxes. The lion will definitely keep the foxes away, but it will also most definitely eat the goat as well.
Let us find a way of dealing with gangsters in suits who are protected by latter day "godfathers" disguised as boards.
It is sad that even the minister of Local Government minister Ignatius Chombo is protecting the Harare Town clerk instead of emulating his counterpart Professor Jonathan Moyo who immediately suspended the ZBC chief executive officer Happison Muchechetere.
Whether this is part of Zanu PF factional politics is another thing, but definitely it brings to the fore the magnitude of official corruption by gangsters in suits.
-We are tired of thieves in suits and offices (Sesikhathele ngamasela).
This has nothing to do with sanctions or the west these are our own people in our own country displaying distorted priorities and on many occasions blatant corruption as well.
Mayibuye!
 Dumisani Nkomo is a political commentator and chief executive officer of the Habakkuk Trust. He writes in his personal capacity