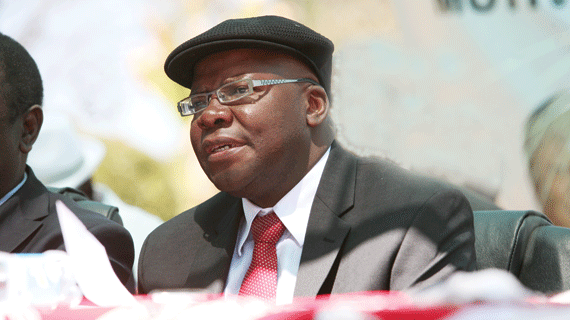 FORMER Finance minister Tendai Biti yesterday said the government urgently needs to secure a $4 billion stimulus package offshore to stem economic contraction.
The economy is seen growing by about 4,2% this year, slower than the government's 6,2% projection due to a slowdown in key sectors of the economy while the Confederation of Zimbabwe Industries says capacity utilisation is likely to drop lower than the 39% recorded last year.
Zimbabwe's economy is also spiralling into deflation, a sign of shrinkage in the economy as a result of tight liquidity and poor fundamentals and Biti, now shadow minister for the opposition MDC-T, told journalists that the government needed to address the rapid de-industrialisation.
"The government needs to arrest the deflationary situation.
"As MDC-T we think that this economy is in urgent need of a stimulus package to the tune of $4 billion," Biti said.
Such a package is critical in rebuilding the country's rundown infrastructure and will ease the current liquidity constraints.
He warned that contraction of broad money supply could force the government to re-introduce the Zimbabwe dollar, despite repeated denials by the government.
But the government last week widened the multi-currency basket to include currencies of China, India, Japan and Australia alongside the greenback, South African rand, Botswana pula, British pound and the euro in what analysts see as a way of addressing the cash shortage in the economy.
Biti said it was highly unlikely that the Reserve Bank of Zimbabwe would secure the $200 million from regional lenders for recapitalisation to restore its role as lender of last resort.
"We don't believe that the solutions offered in the 2013/14 budget will succeed.
"We do not believe that the African Import and Export Bank will offer $100 million to the government of the day.
"The Afrexim Bank is a trade bank and it is not designed to offer this kind of assistance," Biti said.
He urged the government to implement the International Monetary Fund Staff Monitored Programme to improve the country's risk.
– The Source