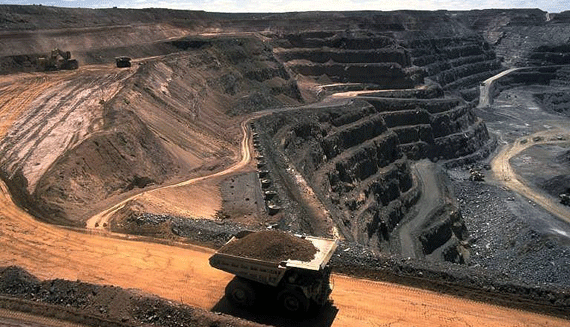 Eight countries in Southern Africa have earned a position among the top 20 "most exciting African mineral jurisdictions".
According to an investment guide released on Monday, they are South Africa, Zimbabwe, Namibia, Botswana, Mozambique, Zambia, Madagascar, and Malawi.
The publication, "Mining in Africa Country Investment Guide", was especially produced for the African Mining Indaba currently underway in Cape Town.
It was compiled by Singapore-based Global Business Reports, in partnership with Mining Indaba LLC.
It examines five regions on the continent Central Africa, East Africa, North Africa, Southern Africa and West Africa encompassing 53 countries in total.
The guide splits the eight Southern Africa countries into two groups those that offer a low-risk environment with proven geological potential; and those that offer greater risk yet less exploited mineral resources.
"In the former fall South Africa, Botswana, Namibia and Zambia. Zimbabwe sits in the latter, with Mozambique and Malawi just crossing the line."
On South Africa, it finds that despite the country having had "a tough couple of years", with labour disputes and falling production, it continues to dominate African mineral production "to an extent that is impossible to ignore".
It also suggests that increased mechanisation of the local mining sector could be beneficial.
"The country still holds geological potential, and increased mechanisation of its mines which tend to be labour intensive compared to other mining jurisdictions could create a revival of the industry."
More exciting, however, was the increased role of Johannesburg as a centre of African mining finance.
"Roughly 50 percent of JSE-listed mining issuers have either their primary or secondary projects abroad, predominantly in Africa…"
On Botswana, the investment guide says the country's traditional strength in diamonds is arguably not as exciting as its other mining potential.
Botswana contained the second-largest amount of coal in Africa, but had to develop its infrastructure to fully exploit this resource.
On Namibia, it says this remains one of the few African states that has formulated an official strategy for engaging with emerging economies a sensible step given the influx of Chinese investment into Africa.
On Zimbabwe, the guide finds the country remains the most risky jurisdiction for investors of any type. However, certain points stood in its favour.
These included last year's "peaceful" elections, and the undeniable mineral potential of the country.
Zimbabwe held an estimated 30 percent of the world's diamond reserves, as well as substantial deposits of gold, platinum group metals and coal.
The guide labels Mozambique and Malawi as slightly higher risk investment destinations due to the relative immaturity of their mining sectors.
However, it highlights the potential of Mozambique's coal sector, as well as Malawi's burgeoning production of uranium and other strategic minerals.
"The emergence of both countries on to the mining scene has been substantial."
On government intervention in Zambia's mining sector, the guide finds that revoked tax incentives, an increase in mining royalties and more stringent laws regarding financial reporting have not been sufficient to substantially stall investment.
In a feature article on efforts to increase beneficiation in Southern Africa, the investment guide warns on trying to compel mining companies to engage in downstream processing.
Beneficiation has sparked fierce debate in South Africa between government, keen to promote this, and the Chamber of Mines, which represents the sector.
The guide points to what it calls a very simple reality "The mining sector deals in mineral extraction, while mineral beneficiation crosses into the realm of the manufacturing sector".
It suggests that if South Africa and its neighbours seek to obtain greater value from their extracted minerals through industrial processes, their priority must be to make such an industry economically viable.
"If they attempt to force mining companies to engage in downstream processing (for example, through the full use of export bans) without making this profitable, the effect will be to hamper mining investment rather than to encourage beneficiation," it warns.
The Mining Indaba ends on Thursday.
Mineral Resources Minister Susan Shabangu is set to officially welcome the 8000 delegates attending the event representing 2100 international companies and 110 countries on Tuesday morning.
The other 12 African countries to earn a position in the guide's "top spot" investment category are the Democratic Republic of Congo, Kenya, Rwanda, Tanzania, Uganda, Burkina Faso, Cote d'Ivoire, Ghana, Guinea, Niger, Nigeria, and Senegal.
– Sapa