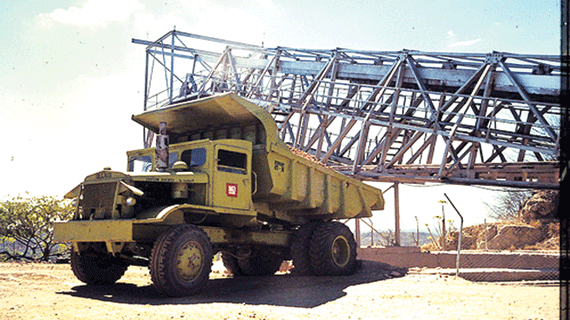 MINES and Mining Development minister Walter Chidhakwa has said plans are underway to resuscitate Kamativi Tin Mine. Business Reporter
Chidhakwa told Senate during a question-and-answer session last week that South African investors had expressed interest in reopening the disused mine in Matabeleland North.
The mine is believed to have large quantities of tantalite which is used in the manufacture of electronic gadgets.
Chidhakwa was responding to a question by Matabeleland North senator Hebert Madolo Sinampande (MDC-T) who wanted to know if the government had any plans to resuscitate Kamativi, which was closed nearly 20 years ago.
"Kamativi Tin Mine is one of the mines that we think has a lot of prospects, the reason being that the price of tin has reached unprecedented levels of $23 000 per tonne," he said.
"We have started getting enquiries, but more interestingly is that tin occurs together with tantalite and tantalite is what is on your cellphones."
Chidhakwa said all electronic gadgets people possessed had tantalite in them and, therefore, it was in demand.
"The interest now is a combination of tin and tantalite and we were pursuing investment partners in the light of these additional minerals so that we can revive the company," he said.
"It is, however, difficult to give a timeframe.
"There are a number of South African companies that have come to Kamativi looking for that opportunity."
The mine which is near Binga has been receiving a lot of attention from investors in the mining sector who are keen to tap into the rich tin and tantalite resources in the region.
Kamativi is now a ghost town and there were fears unscrupulous people were stripping the mine of its assets because of neglect by the government.
The revival of the mine has been on the cards for some time.