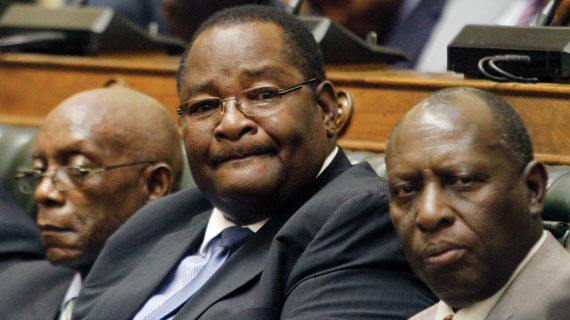 MORE than 50 families from Hope Fountain in Umguza district could find themselves homeless this year after the London Missionary Society (LMS) moved to evict them saying they were settled on its land. MTHANDAZO NYONI OWN CORRESPONDENT
Hope Fountain village A4 Kraal head Siphambaniso Ncube told Southern Eye that LMS officials had recently approached and informed him about its intentions to evict the villagers.
"They approached me and told me that we have to vacate the area because they wanted to use it for church business," he said.
"The move is affecting about 62 families and we want to approach our MP (Member of Parliament) Obert Mpofu over the issue. We have title deeds and we pay tax to the council.
"We have no problem with moving out, but we need decent places with good infrastructure," Ncube said.
Some affected families who spoke to Southern Eye, said they had nowhere to go and they had built houses using their own resources, adding that it was unfair for LMS to evict them without any compensation.
"This is totally unfair. We came here more than 20 years ago and now someone is telling us we should move out.
"What for? It is not the first time LMS has tried to evict us. They tried it some years ago, but it didn't work," said one villager.
"We need to first know where they are going to move us to. We need to know because we don't have anywhere to go if we are evicted," the villager said.
Contacted for comment, Mpofu said he resolved the issue with LMS management some time ago.
"There is nothing like that and there is no one who can evict them," he said.
"This is the reason why there is a councillor in that area. We agreed with the management that no one would be evicted and we said those who are there should remain there and there shall be no addition of other families. If they move them, where will they go? They have built clinics and schools meaning that they are there forever."
LMS officials could not be reached for comment.