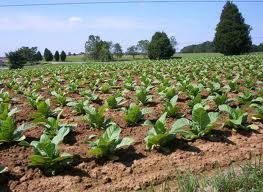 TOBACCO farming has for a long time been the mainstay of Zimbabwe's agriculture industry, raking in millions of dollars in exports every year.
According to the Food Agriculture Organisation (FAO), Zimbabwe is the largest producer of tobacco leaf in Africa and the world's fourth-largest producer of flue-cured tobacco, after China, Brazil and the United States.
FAO also notes that since cigarette production in Zimbabwe is on a small-scale, the major activities in the tobacco industry are the growing, curing and subsequent handling and distribution of tobacco leaf.
About 98% of all tobacco production is exported, which means that farmers tend to realise higher returns.
However, Matabeleland farmers have not benefited much from this cash crop because tobacco farming has largely been non-existent in the region.
But as we report elsewhere in this paper, farmers in the region have of late shown interest in farming tobacco.
Most of the farmers who were resettled during the land reform programme are seeing a potential for better profits as other crops such as maize do not offer much in terms of return to investments.
Pioneer tobacco farmers such as Shandu Gumede have done really well since venturing into the sector.
This has encouraged more farmers to join the bandwagon and the latest prominent entrant is Transport and Infrastructural Development minister Obert Mpofu. Mpofu showcased his 13 hectare crop at his homestead in Nyamandlovu last week.
There are nine tobacco farmers in Matabeleland North with a combined 26 hectares of land under the cash crop.
Tobacco farming is labour intensive and therefore has a potential to be a source of employment in a region where economic activity is heavily subdued.
Matabeleland also produces most of the country's coal and this means that unlike farmers in other parts, locals would not have to spend too much money transporting the important ingredient in the curing of tobacco.
Therefore, the growth of tobacco farming should be encouraged in the region.
The government should come up with incentives to ensure that more farmers have interest in this crop, but at the same time ensure the continued production of other crops to ensure food security.