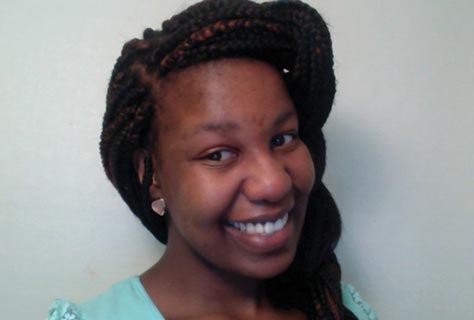 DURING the peak traffic hours, the stench of the contaminated waters in Mazai River in Bulawayo, coupled with smog and gasoline, produce just the perfect concoction that will make your nose sting.
As we pass by Makokoba, we cover our mouths and noses, and in about three minutes we will pass the area.
Very few of us in the kombi think about what causes the water to smell so bad or how it affects us beyond stinking up the minibus as we drive by.
One or two pass remarks about how Mazai River is so smelly and no deep conversations comes out of it.
They are obviously newcomers here; this smell has become second nature to all of us who grew up passing by. Tomorrow as thousands of us commute to and from school and work, we'll experience it again.
Mazai River is an example of ongoing river pollution that has been ignored for years, yet there is so much potential for environmental justice through the collaborative efforts of well-informed residents, relevant non-governmental organisations (NGOs), locals, the municipality, and the government.
We can't continue to look up to an overwhelmed government to resolve all our problems, we need to actively participate in resolving some of these issues.
However, for public participation to be possible there is need for local people to be educated on the environmental and health impact of the water contaminants in Mazai.
If people are well aware of the risk that they are exposed to, they will hopefully put some effort into resolving the matter in the long run.
There is no need to launch intense expensive educational programmes for the public; all that is needed is a form of street science that would enlighten and mobilise local individuals to act on this matter.
This street science can be achieved by creating basic research teams and environmental clubs in secondary schools and local universities like the National University of Science and Technology.
Information about how pollution in Mazai affects public health can be found online, from local municipalities, from relevant NGO's and statutory bodies like the Environmental Management Agency that probably have access to information about the polluters and the nature of the pollutants in river Mazai.
Local university lecturers who have conducted research on the contaminants in Mazai are morally and socially obliged to return to the communities and educate locals about their findings.
All this knowledge can then be transferred from sociably responsible organisations, school environmental groups and municipalities to the general public.
This can be done through community workshops, anti-pollution campaigns, radio programmes, church environmental groups and even ZTV kids programmes. Well informed local citizens may then act by filing and following up formal complaints and by bringing up such issues in meetings with local city council offices.
The public can also write editorials, petitions about this matter, or lobby their MPs and councillors to help act on this matter.
We need extensive community involvement to resolve matters like these, regardless of whether individuals feel like they are directly impacted by this or not.
Mazai River runs from the industrial areas and past Bulawayo's main sewage treatment plant in Thorngrove, where raw sewage is sometimes discharged into it.
With the current economic challenges in Zimbabwe, it is very common to also find untreated or partially treated industrial wastewater also discharged into rivers like Mazai.
This river is heavily contaminated with chemicals, solids and municipal wastes.
Mazai is one of the major tributaries to Umguza Dam, which some local farmers use as a source of water.
Some residents in suburbs like Makokoba and other areas in the outskirts of Bulawayo believe the water from Mazai river has nutrients from the sewage and they have flourishing vegetable and maize gardens along the river bank. Mazai River is also a good source of catfish for some.
Catfish tend to thrive in sewer waters, and it is uncommon to find individuals fishing at Mazai or Umguza Dam.
This is problematic because it is highly likely that the farm produce and the fish caught have bio-accumulated harmful industrial chemical residue in them.
However, most locals' scope of knowledge does not extend this far. To them, the water is just not safe to drink or play in. There is dire need for local awareness regarding the specific contaminants that are in Mazai River, the methods of exposure to the contaminants, and the health threats that they pose.
Locals need to be educated about how aggregate exposure to various pollution sources may have non-immediate health effects that may surface in the future.
Locals deserve to know about the pollutants in Mazai, and we need safe spaces where qualitative and quantitative knowledge about such issues can be disseminated and challenged in both directions.
We need environmental justice for the sake of public health.