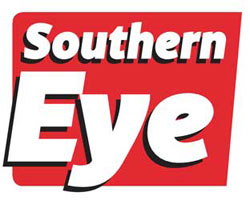 FORMER Chicken Inn striker Tendai Ndoro says he is ready to play his first competitive game for his new ABSA premiership side Mpumalanga Black Aces and has set himself a target of about 10 goals for the remainder of the season.
SPORTS REPORTER
Aces will clash with Moroka Swallows at Mbombela Stadium on February 5 in South Africa when the second half of the season resumes.
Ndoro left the country on January 5 to join other players like Cuthbert Malajila, Khama Billiat, Willard Katsande and Knowledge Musona who ply their trade in South Africa while also joining former Zimbabwe Warriors captain Method Mwanjali who is at Mpumalanga.
Southern Eye Sport spoke to Ndoro in a telephone interview yesterday.
"I am enjoying my stay at Mpumalanga Black Aces so far," he said.
The environment is very good and I have received a lot of support from my teammates. I am ready for the challenge and I know that I am likely to start in our league game against Moroka Swallows based on what we have been doing at training," he said.
He won the golden boot after he netted 18 goals for Chicken Inn last season and was the finalist for the soccer star of the year awards.
Ndoro penned a two-year contract with Amazayoni with an option for another year, but Zifa declined to issue him with an International Transfer Certificate, in line with Fifa statutes as his papers were not lodged on time.
The Zimbabwe international will have to shrug off challenge from players like former Pirates man Thulasizwe Mbuyane, Zambian international Clifford Mulenga, Esau Mtsweni, Aleni Lebyane and Mabhuti Khenyeza.
Ndoro says he needs to work extra hard to get a place in the team. "I am well aware of the challenge that lies ahead, but I am ready. I will work hard and fight so that I play in the team. I am targeting seven to 10 goals. I know I can achieve that if I work hard," he said.
The striker played a crucial role in Zimbabwe's qualification for the ongoing African Nations Championships (Chan) finals in South Africa, but is watching from the sidelines as the competition is for locally based players only.