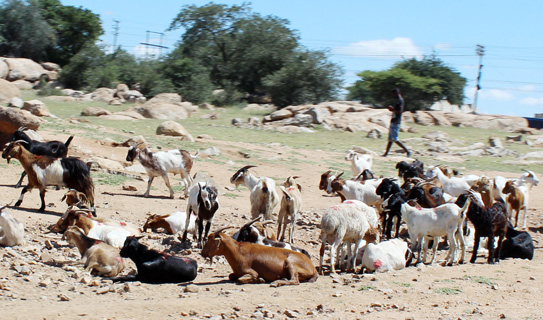 LANDS, Agriculture Mechanisation and Irrigation Development secretary Ringson Chitsiko on Monday said the ministry is failing to evict people who settled on farms reserved for the restriction of movement of livestock exposed to communicable diseases.
Tarisai Mandizha Staff Reporter
Chitsiko told the Parliamentary Portfolio Committee on Public Accounts that the illegal settlers were removed from three quarantined farms in 2011, but had since returned.
He said the settlers were interfering with operations at the farms which were used for livestock testing and research purposes. Chitsiko said the affected farms were located in Mwenezi, Beitbridge and Mazowe.
"We have at least three or four quarantine stations to cater for diseases and surveillance monitoring, but we have only catered for a few due to shortage of resources," he said.
"We continue to lose some areas to illegal settlers."
He said in 2005 the Local Government and Rural Settlement ministry allocated Mbizi farm in Mwenezi to a certain farmer.
However, the offer letter was subsequently cancelled after the issue was raised with the ministry.
Following the recovery of the farm, the farmer was again issued with a 99-year lease agreement under unclear circumstances.
"The Lands and Rural Settlement ministry confirmed they have issued the land and will rectify the matter, but when we thought we had the property we were then shown the 99-year lease agreement for the farm," he said.
Chitsiko also said the rise in number of illegal settlers at most research areas was a cause for concern as it was posing a risk to livestock that should benefit from the programme.
He added that there was need for more resources as currently there were 5 139 extension workers and 469 motor cycles to reach out all farmers in Zimbabwe.