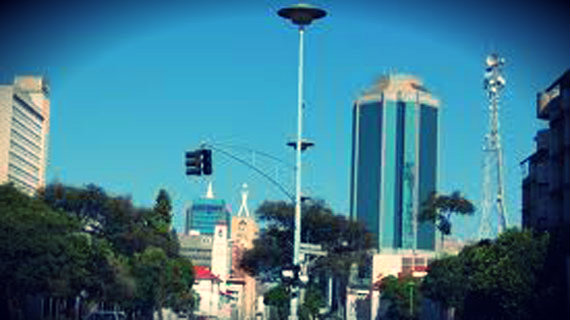 HARARE – Zimbabwe's central bank on Tuesday published an interest rate range guide for the money market to try and rein in large disparities in deposit and lending rates it said were squeezing liquidity.
The southern African state abandoned its own money in 2009 after hyperinflation rendered it worthless, and adopted foreign currencies such as the U.S. dollar and South Africa's rand which left the central bank little scope to influence rates.
International lenders have withdrawn financial support over policy differences with veteran President Robert Mugabe, leading to a liquidity crunch highlighted by a demand for loans that is nearly three times deposits of $4.2 billion.
Money market rates have spiralled out of control as a result, with bank deposits attracting returns as low as 0.15 percent while borrowing costs are quoted as high as 35 percent – a prohibitive rate for farmers and manufacturers.
"The interest rate structure has turned out to be a double-edged sword, deterring both borrowers and savers from undertaking transactions in the formal banking system," acting Reserve Bank of Zimbabwe governor Charity Dhliwayo said.
"The low deposit rates offered by banks have conspired with high bank charges to militate against efforts geared at broadening the country's deposit base, which productive sectors ordinarily tap into," she added in a statement.
An estimated $2 billion continued to circulate outside the formal banking system as a result, Dhliwayo said.
The central bank proposed indicative yields of between 6.6 percent and 8 percent for short term debt "to sanitize the country's interest rate structure" and allow the inter-bank market to operate smoothly.
But money market traders said the move was likely to fail as the Reserve Bank, saddled with debts of $1 billion, had no money to back its efforts, while its assessment of Zimbabwe's risk profile was too optimistic.
"They are trying to lower the country risk but it will only cause distortions in the market and no one will lend at those rates," the trader said.
– Reuters