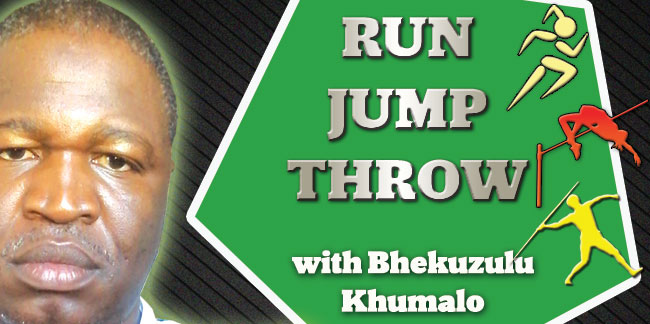 SPORT and physical education plays an important role at an individual, community, national and global level.
For an individual, sport enhances one's personal abilities, general health and self-knowledge. On a national level, sport and physical education contribute to economic and social growth, improve public health and bring different communities together.
On the global level — if used consistently — sport and physical education can have a long-lasting positive impact on development, public health, peace and the environment. Every overall education system must assign the requisite place and importance to physical education and sport (PES) in order to establish a balance and strengthen links between physical activities and other components of education.
"A child shall have a full opportunity to playing and recreation, which should be directed to the same purposes as education. Society and the public authorities shall endeavour to promote the enjoyment of this right," states the Declaration of the rights of the child, adopted by United Nations General Assembly Resolution 1386 (XIV) of December 10 1959.
United Nations Educational Scientific and Cultural Organisation (Unesco), came up with the international charter of PES, which was adopted by the United Nations (UN) General Conference at its 20th session in Paris on November 21 1978.
The charter lays down eleven articles, namely:
 Article 1: The practice of PES is a fundamental right for all, Article 2: PES is an essential element of lifelong education in the overall education system, Article 3: PES programmes must meet individual and social needs, Article 4: Teaching, coaching and administration of PES should be performed by qualified personnel, Article 5: Adequate facilities and equipment are essential to PES, Article 6: Research and evaluation are indispensable components of the development of PES. Article 7: Protection of the ethical and moral values of PES must be a constant concern for all. Article 8: Information and documentation help to promote PES. Article 9: The mass media should exert a positive influence on PES. Article 10: National institutions play a major role in PES. Article 11: International co-operation is a prerequisite for the universal and well-balanced promotion of PES.
It is clearly stated in article one that, "The practice of PES is a fundamental right for all". This means PES is a human right.
This presentation will, however, focus on article two: "PES forms an essential element of lifelong education in the overall education system."
PES, as an essential dimension of education and culture, must develop the abilities, will-power and self-discipline of every human being as a fully integrated member of society. The continuity of physical activity and the practice of sports must be ensured throughout life by means of a global, lifelong and democratised education.
At an individual level, PES contribute to the maintenance and improvement of health, provide a wholesome leisure-time occupation and enable man to overcome the drawbacks of modern living. At a community level, they enrich social relations and develop fair play, which is essential not only to sport itself, but also to life in society. Every education system must assign the requisite place and importance to PES in order to establish a balance and strengthen links between physical activities and other components of education.
Access to and participation in PES provide an opportunity to experience social and moral inclusion for populations otherwise marginalised by social, cultural or religious barriers due to gender, disability or other discriminations.
Through PES, individuals can experience equality, freedom and a dignifying means for empowerment. The control over one's body experienced while practicing sport is particularly valuable for girls and women, for people with a disability, for those living in conflict areas and for people recovering from trauma.
The United Nation's Children Fund (Unicef) is incorporating the power and potential of sport and recreation into its programmes in developing countries.
Sport is one way for Unicef to defend the right of every child to a healthy start in life; the right of every girl and boy to be educated; and the right of every adolescent to have ample opportunity to develop into caring and involved citizens.
Unicef views sport and recreation not only as a means to achieve the organization's core objectives, but also as bona fidé goals that ensure every child's right to play (Article 31, Convention on the Rights of the Child). PES teach essential values and life skills including self-confidence, teamwork, communication, inclusion, discipline, respect and fair play.
PES also have psychological benefits such as reducing depression and improving concentration. Sport, physical education, play and recreation have a positive impact on child education.
Physical education typically improves a child's ability to learn, increases concentration, attendance and overall achievement.
Young people learn better when they are having fun and are being active. Within schools, physical education is an integral component of quality education.
As the lead agency for sports-related activities Unesco has a key role to play in convening governments to advance the cause of PES and to improve the general knowledge of the benefits of sport as a means to promote education in particular.
In November 2013, I was invited and attended one such convention constructed through a panel of experts in various issues towards fairness and ethics education. It was a real eye opener and soon the world shall see manuals and pamphlets targeted at those who educate our children.
The skills and values learned through sport are especially important for girls, given that they have fewer opportunities than boys for social interaction outside the home and beyond family networks. Through sport, girls are given the chance to be leaders and improve their confidence and self-esteem.
As girls begin to participate in sport, they also acquire new interpersonal links and access to new opportunities, allowing them to become more engaged in school and community life.
Giving young people with disabilities the opportunity to participate in physical education programmes at school and through community clubs is crucial given the additional benefits.