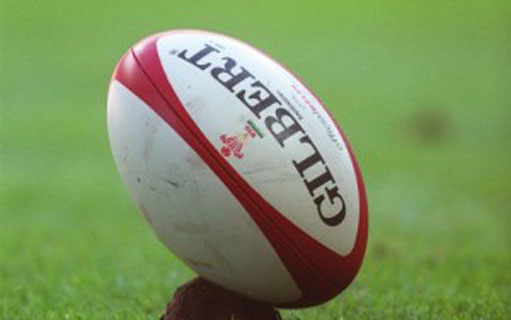 THE Zimbabwe Rugby legends will play their South African counterparts in Durban on February 22 in a return match following the Springboks Legends' visit to Zimbabwe last March.
FORTUNE MBELE SPORTS REPORTER
The tour was confirmed yesterday by the Zimbabwean Rugby Legends captain Sean Robinson.
The Springboks Legends walloped Zimbabwe Legends 67-24 on March 19 at Hartsfield Rugby Ground last year and the locals will be leaving the country on February 19 for South Africa.
The match was part of Hartsfield's 75th anniversary celebrations.
"The Zim Rugby Legends take on their South African counterparts again in a return match in Durban. The Zimbabweans had a great day against the Legendary ex-Springbok-laden squad by scoring five tries at Hartsfield Rugby Grounds on March 19 2013, but it wasn't enough on the day as the South African's cruised past them with the help of All Blacks fly-half Carlos Spencer who played for the South African legends," Robinson said.
"It was an emphatic win in the end for the South African Legends and those that played commended the fair play and the spirit that the game was played in."
The Zimbabwe legends will assemble at Springboks Tours in Johannesburg on the morning of February 20 and arrive at Suncoast Hotel and Casino in Durban later in the afternoon. They will have a kit presentation the following day before a practice session and the match the following day.
They return to Zimbabwe on February 23.
"The exciting thing about this tour is that some of the rugby players in this squad could be in the Zimbabwe national squad and in some cases already are. It will be a nice season opening against some World Cup winners. This is true of Adam York, Costa Dina, Emanuel Manyoro, Gardner Nechironga, Greg Friend, Justin Buchanan, Lloyd Turner, Paul Staak and Zwe Moliswa. The final touring party will be announced closer to the time, but all preparations are going as planned. Players in Bulawayo are training on Mondays, Tuesdays and Thursdays at Matabeleland Busters Sports Club and in Harare at St John's at 5:30pm," Robinson said.
Meanwhile, the Zimbo Under-21 Trophy tournament continues tomorrow at Hartsfield with Bulldogs taking on Busters before Old Miltonians clash with Western Panthers in the main attraction of the day. The Zim Legends squad Adam York, Brett Holloway, Bret Buckley, Brendon French, Brighton Chivandire, Bryan Ray, Costa Dina, Dean Dewdney, Emanuel Manyoro, Gardner Nechironga, Gareth Jones, Gidza Durand, Greg Friend, Johnnie Durand, Justin Buchanan, Kennedy Tsimba, Lee McNab, Lloyd Turner, Luoisgi Da Fifiguredo, Luke Corbi, Mat Reed, Mat Tambling, Mat Accorsci, Macdonald Chironga, Mark Knox, Mike Burns, Paul Staak, Robbie Durand, Rust Labushagne, Sean Robinson, Sean Grant, Steen Richardson, Sydney Sithole, Tiny Coch, Tyrone Jardene, Warren Wentzel, Zie Khumalo, Zwe Moliswa.